About Matthew Christopher's Abandoned America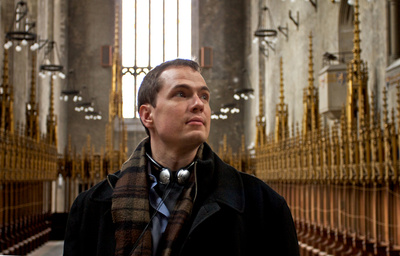 View the full Press Kit here
Matthew Christopher
has had an interest in abandoned sites since he was a child, but started documenting them a decade ago while researching the decline of the state hospital system. While he originally had no formal education in photography, Matthew has recently completed his MFA in Fine Art Photography. He has had gallery shows across the US, been featured on
NBC Nightly News
, lectured on abandoned spaces and mental health history for the Pennsylvania State Museum, Preservation Pennsylvania, Milton S. Hershey Medical Center, and others, and his work has been in several publications including Photographer's Forum, the International Journal of Arts and Humanities and the United Nations Chronicle. His website, abandonedamerica.us, has gained international attention and is considered one of the leading collections of images of abandoned spaces on the internet.
Matthew Christopher is also a commercial event, portrait, and architectural photographer, teaches and tutors in photography and photo editing, and works as a site preservation/security consultant and a location scout for films. His commercial website is
here
and you may contact him to inquire about hiring, ordering prints, or projects at
matthewchristopherphotography@yahoo.com
-------------------------------------------
About this website:
Matthew Christopher's Abandoned America
was started to capture the mesmerizing beauty and lost history of the various derelict buildings dotting our country's landscape. First and foremost, this site is an attempt to retain the history and essence of neglected sites before (and after) they are gone forever. As our industrial sector sags and many of the social institutions that once were the pride of our country now lie in ruins, it is vital that we remember our heritage and our achievements. Abandoned America is committed to partnering with historical preservation organizations, site owners, and communities to ensure that even when it is impossible to retain an historic structure, its unique characteristics, stories, and social impact are not forgotten and can be shared with the world at large. While sites are still intact Abandoned America advocates for rehabilitation and reuse by emphasizing the cultural importance of preservation. Through gallery showings, public presentations, and published articles it is my hope to reach out to those who might originally have seen an abandoned site as an eyesore and encourage them to rethink their estimations and strive to foster civic pride and partnership in these vestiges of bygone eras - thus looking forward to a future where we can build on our past rather than erasing it.
We live in a time where every spare plot of land is being developed and redeveloped, a time when cookie-cutter, prefabricated homes and businesses are the general rule. The failures of the past are being ignored and repeated, and many valuable pieces of our common past are falling to the wrecking ball every year. This process may be considered inevitable but it speaks of a certain carelessness and wastefulness on our part not to acknowledge and explore these fragments together while we still can. There is also a responsibility we all share to confront the horrors some of these sites are witness to. While we teach and reteach certain historical atrocities like the holocaust (and rightfully so), most people are completely ignorant that asylums and institutions on our own soil came close to being as horrific and lethal to those inside. Likewise, every factory complex that is demolished erases a valuable part of the heritage of the community it helped create, and an opportunity to understand the sometimes brutal working conditions, class struggles, and the economic devastation created by its closing is gone forever. While I love archaeology, I am dismayed at the prevailing blindness in scholastic circles that prizes a handful of nails or pottery fragments from an early colonial settlement but ignores sites that are still above ground and critical to preserving the accounts of accomplishments and missteps over the last century.
Beyond that, there is an undeniably artistic element to decayed sites, and an immense number of social, theological, and philosophical questions they pose. Abandoned America's aim encompasses not only the historical and photographic cataloging of such sites, but also on a larger scale a eulogy for the lost ways of life they represent, a statement of their emotional, spiritual, and metaphoric relevance to our everyday lives, and a sense of the visceral experience of entering a parallel universe of silence, rust, and peeling paint. As such, you will find quotes, poetry, prose, and bits of the sites' past among the photographs. It is my sincerest wish that as you browse through the site you will gain a greater understanding for why I treasure such places above almost everything else, and why I have chosen to spend such an enormous amount of time creating this website. I do not intend to lead you along a clear path from start to finish, instead I hope you will do as I have and chart your own way and draw your own conclusions from the debris I have scattered. Who knows, maybe you'll even find yourself moved to contribute in some way to continuing the cause. I hope you enjoy your time on my site and come back frequently. As with the buildings themselves, there is always more to discover. You have only to look.