Sydenham/Montebello Hospital (Baltimore, MD) | courier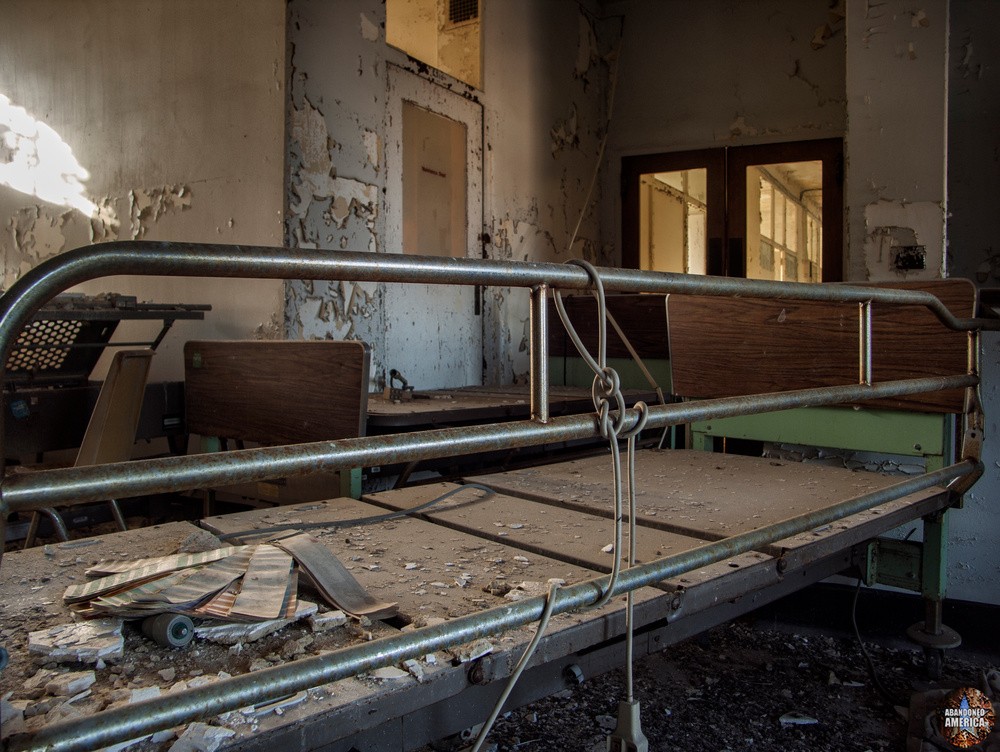 maybe not at first. you probably thought it was just
a bad cough, but you'd had them before. soon enough,
like all colds, it went away, and you thought nothing more of it
until people around you started to die.

maybe it was only people you had casual contact with in the beginning:
the mailman, the clerk at the convenience store, the ticket taker at the movie theater
but soon enough a pattern emerged, and when
your coworkers and friends started to call off sick,
and when they didn't return in a week, a month, ever -
surely it must have struck you as odd. maybe
you lied to yourself to avoid the guilt
you told yourself the illness was becoming an epidemic
that it must be happening everywhere,
that surely you weren't to blame.

the wheels of bureaucracy began to turn
as the list of the dead grew and grew,
and one day when you were relaxing at home,
the men in hazmat suits arrived and
asked you to join them - but it wasn't a request.
you protested, you said surely there was a mistake.
you believed it was a conspiracy,
that they needed a scapegoat
but you had no choice, and you were taken
to a small cell where you had no phone, no computer,
no contact with anyone aside from the staff in protective gear
who gave you your medication. your every breath was filtered
and filtered and filtered again. you could not even shower
for fear of contaminating the water with your tainted cells
and now, you are a secret, a number, forgotten
because all those who could remember you
no longer exist. even your house was destroyed.

welcome to the rest of your life.
there must have been a point when you realized -