Ellis Island Immigrant Hospital | Central Hallway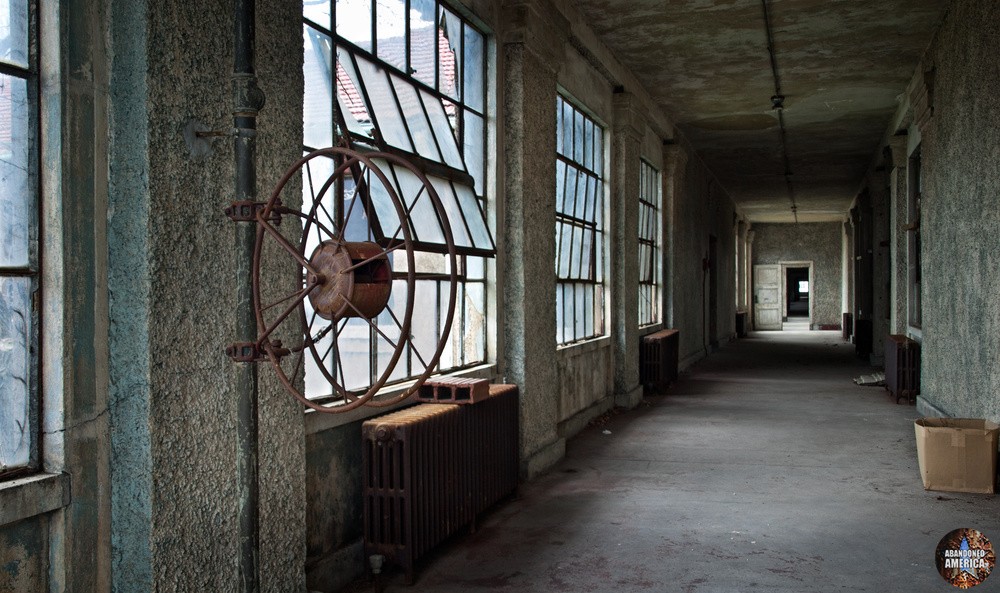 -------------------------

Photograph taken at the abandoned Ellis Island Communicable Disease Hospital by Matthew Christopher of Abandoned America.
Each of the 18 wards connected to this central hallway, which was two football fields in length. The wards were staggered so as to prevent air from one entering another and would treat one particular disease; there was one for whooping cough, measles, scarlet fever, favus, and diphtheria, and two wards each for trachoma and tuberculosis.