Spivey Building, East St. Louis IL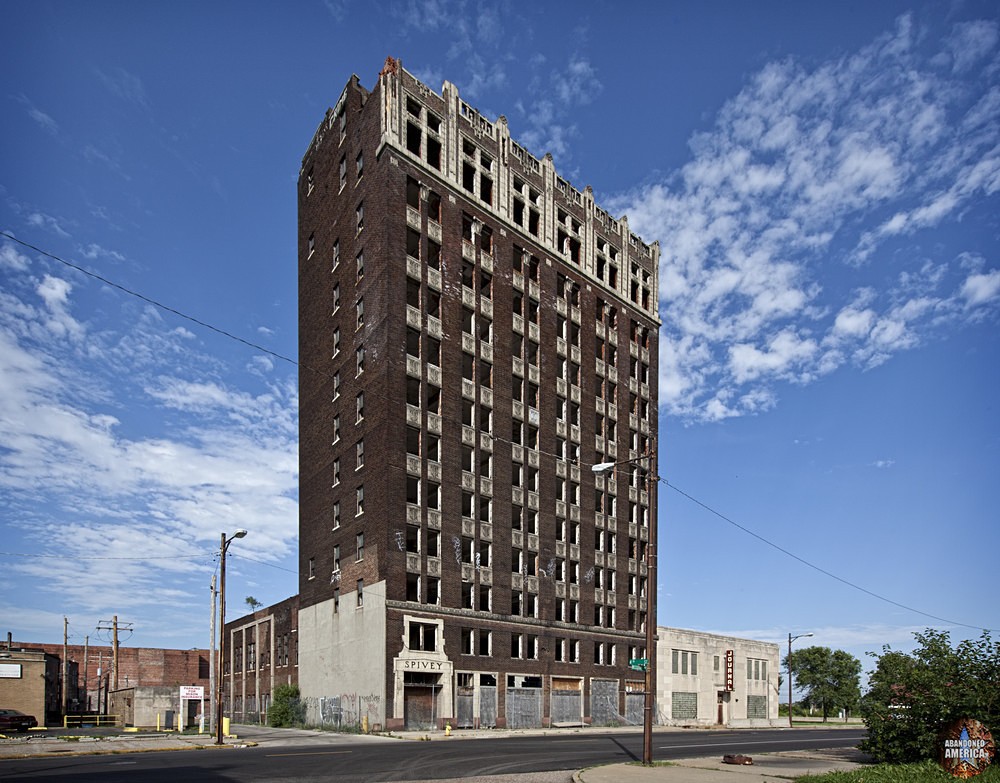 Photograph and text by Matthew Christopher of Abandoned America.
The Spivey building is the only skyscraper in East St. Louis, IL. A vanity project of A.T. Spivey, editor of the Journal (the smaller, neighboring structure), it was hoped that the building would establish the city as a presence to be reckoned with in the area's urban landscape and that more would follow. Unfortunately, it was completed in 1927, only two years before the stock market crash that triggered the Great Depression. Nevertheless, the Spivey building remained the most prestigious building in Illinois' fourth largest city for years before it was abandoned and gutted.