then i shall fly no more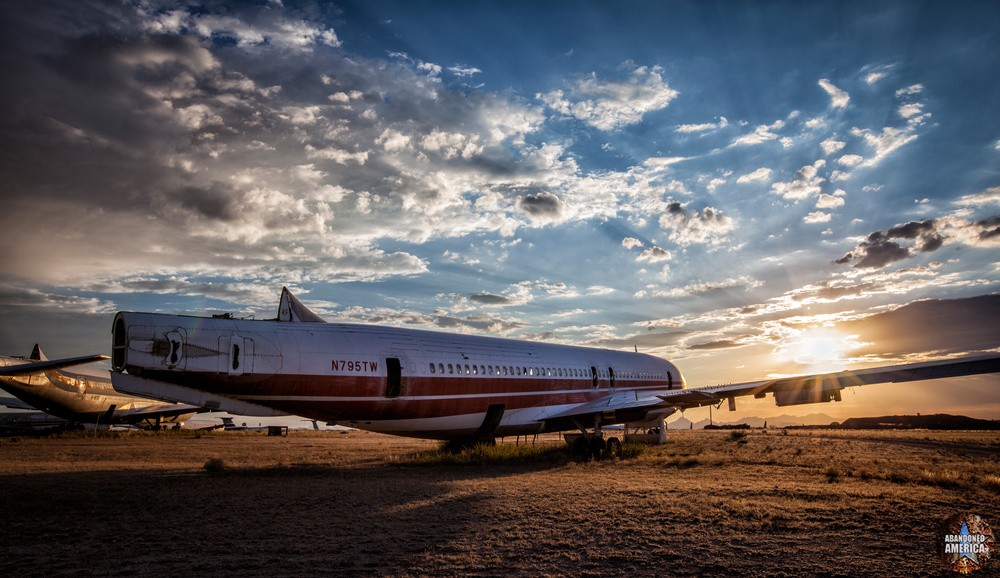 with all the pains they store
the desert skies will dry my eyes
and i shall fly no more.
------------------------

Photograph taken at the abandoned AMARG, the 309th Aerospace Maintenance and Reclamation Group at David-Monthan Air Force Base in Tucson, AZ. Photograph and text by Matthew Christopher of Abandoned America.
if earthbound things should clip my wings