Trolley Graveyard | Slumped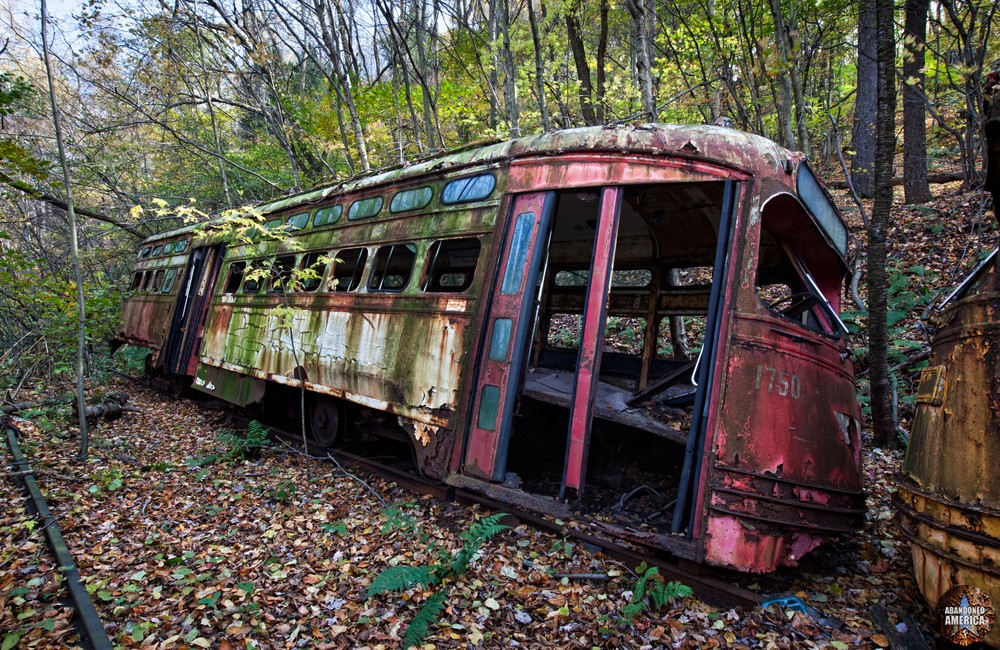 This streetcar is at the point where all that is left is for the metal to oxidize completely. During the process more and more will flake off until it's little more than a pile of rusty flakes (and the rubber lining of the windows and doors), still resting on wheels and rails that will remain comparatively intact due to their density.

------------------------------

Vintage electric streetcars at the trolley graveyard; photograph/text by Matthew Christopher of Abandoned America.
The cars in this part of the forest are the most decayed. Moss and mold have taken over the sides of the cars, and the connection between the floor and the shell have rusted so completely that the shell is now resting on the ground, and the floor has sagged around the wheels. The steps are entirely missing. Fascinating to see the stages of decay right before your eyes as you move through the site.