a moment heard, and then forever past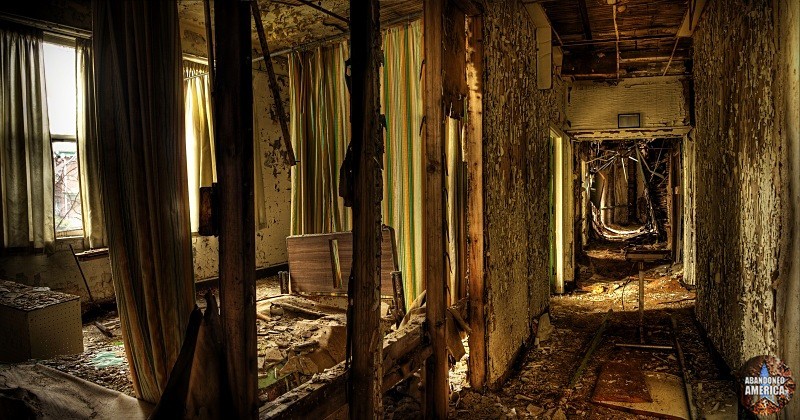 That once were mine and are no longer mine,--
Thou river, widening through the meadows green
To the vast sea, so near and yet unseen,--
Ye halls, in whose seclusion and repose
Phantoms of fame, like exhalations, rose
And vanished,--we who are about to die
Salute you; earth and air and sea and sky,
And the Imperial Sun that scatters down
His sovereign splendors upon grove and town.

Ye do not answer us! ye do not hear!
We are forgotten; and in your austere
And calm indifference, ye little care
Whether we come or go, or whence or where.
What passing generations fill these halls,
What passing voices echo from these walls,
Ye heed not; we are only as the blast,
A moment heard, and then forever past.

from "Morituri Salutamus"
by Henry Wadsworth Longfellow
-------------------------------

Photograph taken at Setting Sun Retirement Home (a pseudonym) by Matthew Christopher of Abandoned America.
O ye familiar scenes,--ye groves of pine,