Pennhurst State School (Spring City, PA) | a house on fire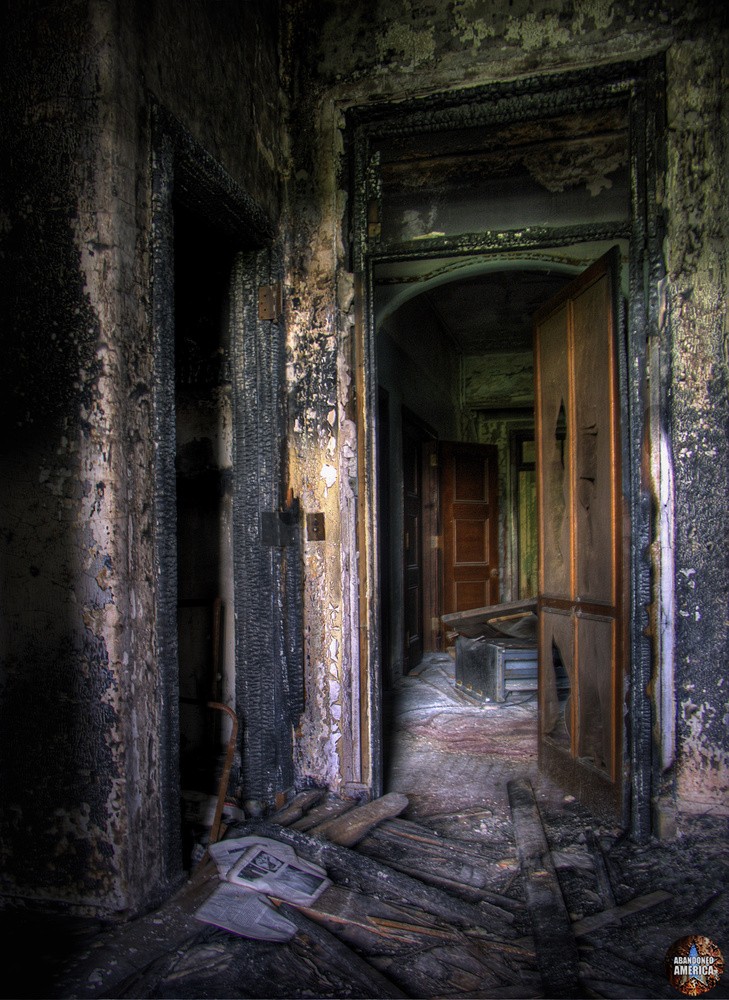 Somewhere deep inside we all knew this would be the outcome. We stared into the soot-stained faces of our friends and neighbors and saw our own guilt mirrored in their eyes - but by then there was nothing anyone could do. The gods had gone silent and left us to our consequences.

-----------------------------
'a house on fire' taken at Pennhurst State School and Institution. Photograph and text by Matthew Christopher of Abandoned America.
I remember when people started stirring one by one at first, but then as the sirens and the alarms began blaring, we all started to really see what we had done. It was like awakening in a house on fire, where even our sheets and bedclothes were burning. We found our remaining loved ones and made our way out through the acrid smoke and heat only to discover our whole neighborhood, our whole world had become an inferno as well. There was nowhere safe, nowhere secure, no one to console us in the depths of our loss - for together we all were to blame, we all had drifted into our slumber with lit matches in our fingers.