the long road home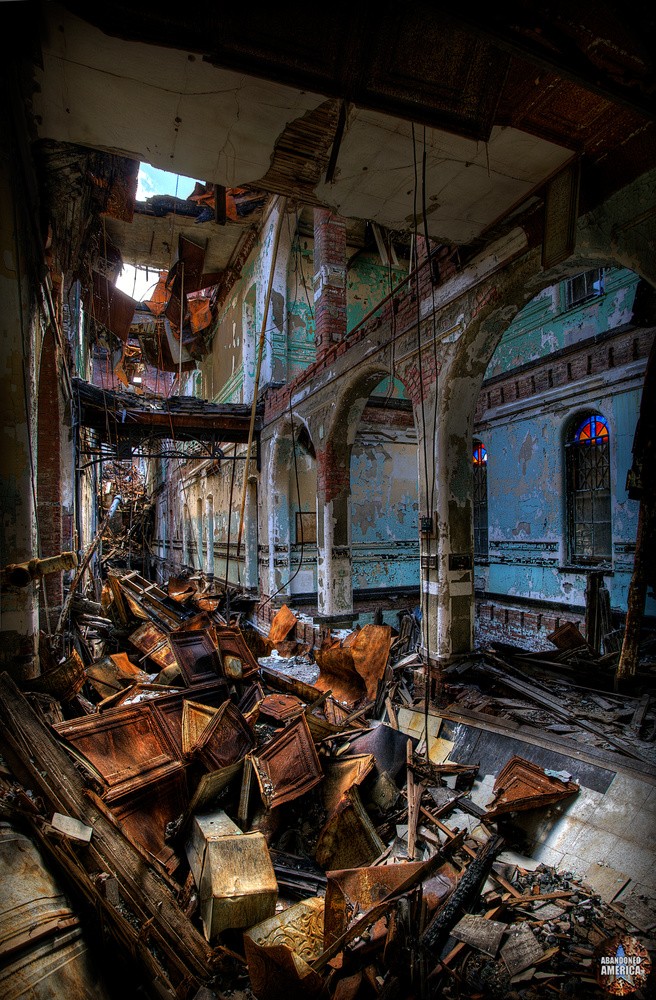 before it all was done
with my pack and pens, my camera's lens
towards an always setting sun.

and all my days are blues and grays,
through blackened halls i roam
eternally ascending charred debris
along the long road home.

Photographs and text of Algonquin River State Hospital by Matthew Christopher of Abandoned America.
i must have walked a million miles