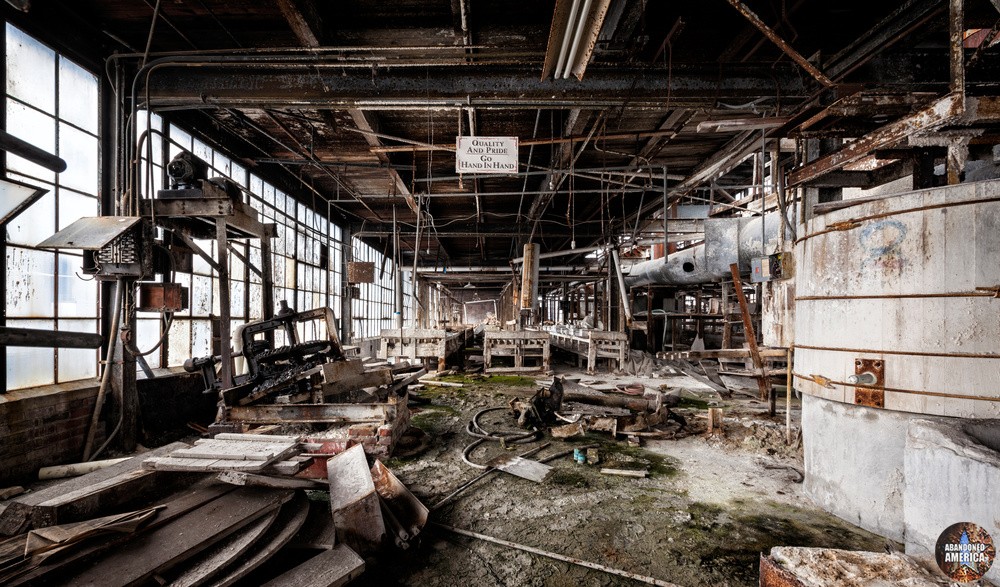 RIP, old friend. Not many people were aware of you or cared, but getting to know you was one of the happiest days in my life.



Text and photograph by Matthew Christopher, taken at Conquistador China.
Few places ever contained such joys, wonders, and terrors as this china factory. At well over 35 acres, some of the sections still had undisturbed baseball schedules and pin ups from the 1940s and 50s. Because it was built in stages by different companies and closed in stages, the upper floors were a maze of unconnected sections and impassible collapses. The result was that it felt full of infinitely different spaces, some containing belt driven machinery and wooden tables and some overgrown with glorious explosions of moss. For as much time as I spent there, I know there were places that I never saw, and many things I never photographed. Now I'll never get the chance.