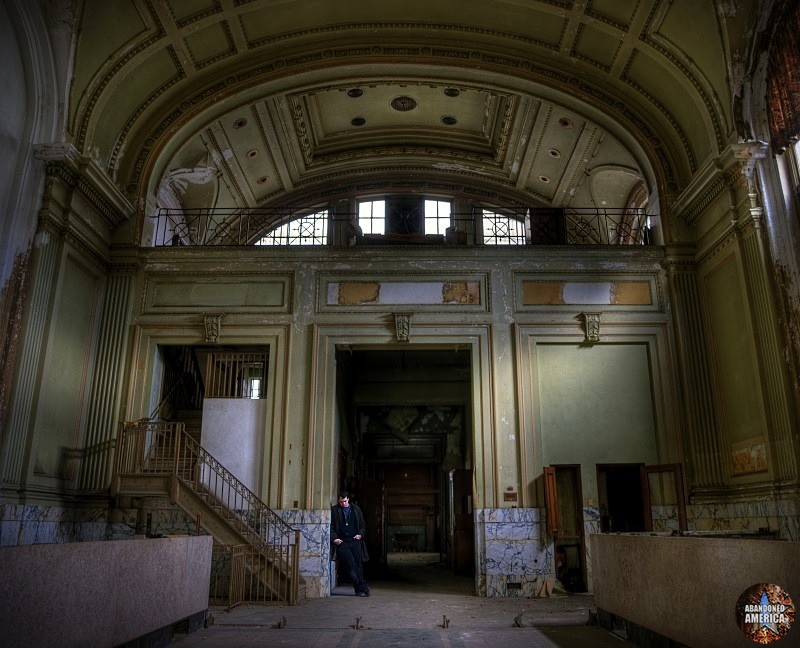 Photograph taken at abandoned bank, 2009 by Matthew Christopher of Abandoned America.
Comments
By grcrhoades@aol.com:
Why a person ?? It redirects your purpose for the picture, there is an ABSENCE of people that is why you take the pic??? Yes??
By Matthew Christopher:
it's a self portrait, friend. i do them sometimes.