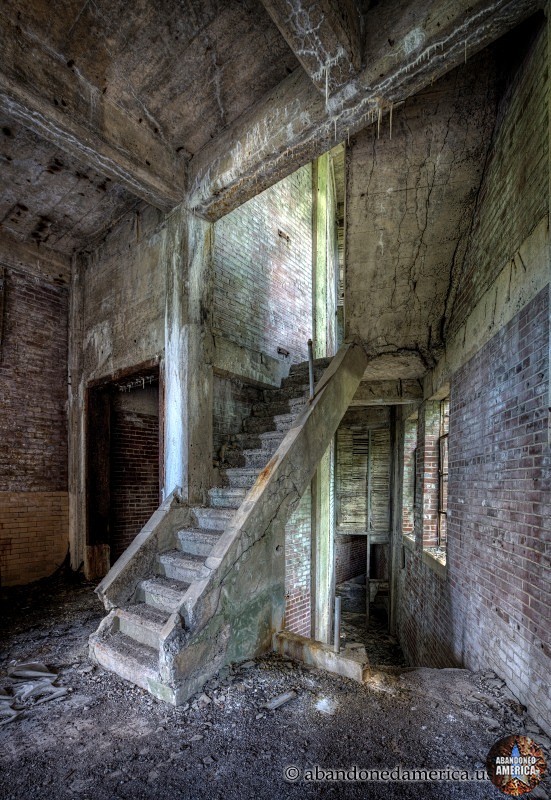 1) This is a perfect example of a really bad concrete staircase and why they can be so dangerous. Most of the damage to it is only visible on the underside, if at all. One of the contractors in Philadelphia State Hospital died falling through a concrete staircase. Unlike wooden stairs there is relatively little warning of the extent of structural damage or impending collapse.

2) Note the stalactites forming from the ceiling. Stalagmites are forming too, but are less visible in this picture and often resemble (oddly enough) fried eggs on the floor. This is due to the porous nature of concrete. As water trickles through it, it leeches out the lime and starts forming stalactites/stalagmites through mineral deposits on the floor and ceilings - essentially the same process that occurs in caves.

3) The greenish cast is due to the light going through leaves outside. This has always been an effect I find particularly beautiful.
Photograph taken at the abandoned slaughterhouse/meat packing plant by Matthew Christopher of Abandoned America. Interesting things worth mentioning are:
Comments
By George Rhoades:
I love the geometry that is going on in this image...great work ....are you still in school?