Frank R. Phillips Power Station (South Heights PA) | Historic Painting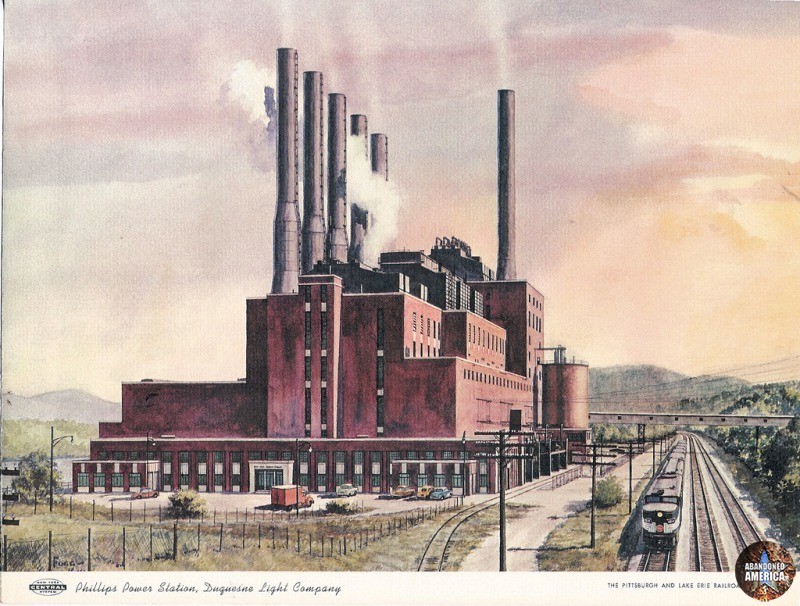 Please note I cannot sell reproductions of this print, even though the "Buy" option below is not disabled. If you'd like to learn more about this location, it is a featured chapter in the new Abandoned America book
Abandoned America: The Age of Consequences.
Signed copies are available through my website
, or you can find (unsigned) copies available through
Amazon,
Barnes & Noble,
and many other online booksellers across the globe.
Howard Fogg's rendition of the Phillips Power Station. Fogg was commissioned to do a number of paintings by the American Locomotive Company and many of his works featured scenes in the Pittsburgh area.