Lackawanna Steel (Lackawanna, NY) | Administration Main Stairwell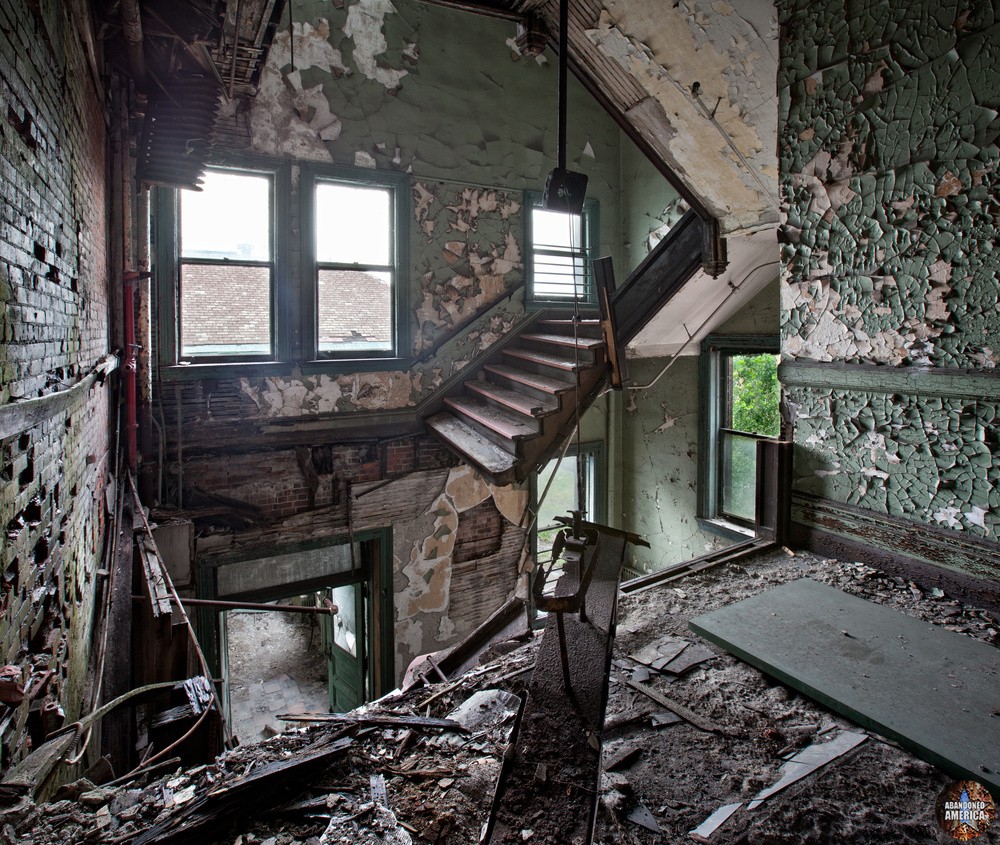 it'll get better. It'll all work out.
They'll figure out a cure. You'll see.
It won't just keep getting worse and worse until it ends!
It can't. The misfortunes have to run out, right?
The sun will come out tomorrow and all that.
There will be someone who will come along and fix this,
who will make things right and put it all back in place.
It's not just an uncontrolled plunge into a bottomless pit.
You have to hit something sooner or later,
And when you do you can start rebuilding.
Close your eyes. Take a deep breath.
Swallow the anxiety. Don't let the panic win.
Repeat, "This is not just a gigantic hopeless clusterf***."
Over and over. Over and over and over.
It'll come true.
It has to.
------------------------
Administration building. Bethlehem Steel (formerly Lackawanna Steel), Lackawanna NY.
If you'd like to learn more about this location, it is a featured chapter in the book
"Abandoned America: The Age of Consequences," which you can order signed copies of here.
It's also available (unsigned) through
Amazon
/
Barnes & Noble
/
Powells
/
Indiebound
/
Booksamillion.
You may also be interested in my new book,
Abandoned America: Dismantling the Dream, available on Amazon
,
Barnes & Noble
, and many other online booksellers across the globe.
Photograph and unattributed text by Matthew Christopher of Abandoned America.
Just keep telling yourself,