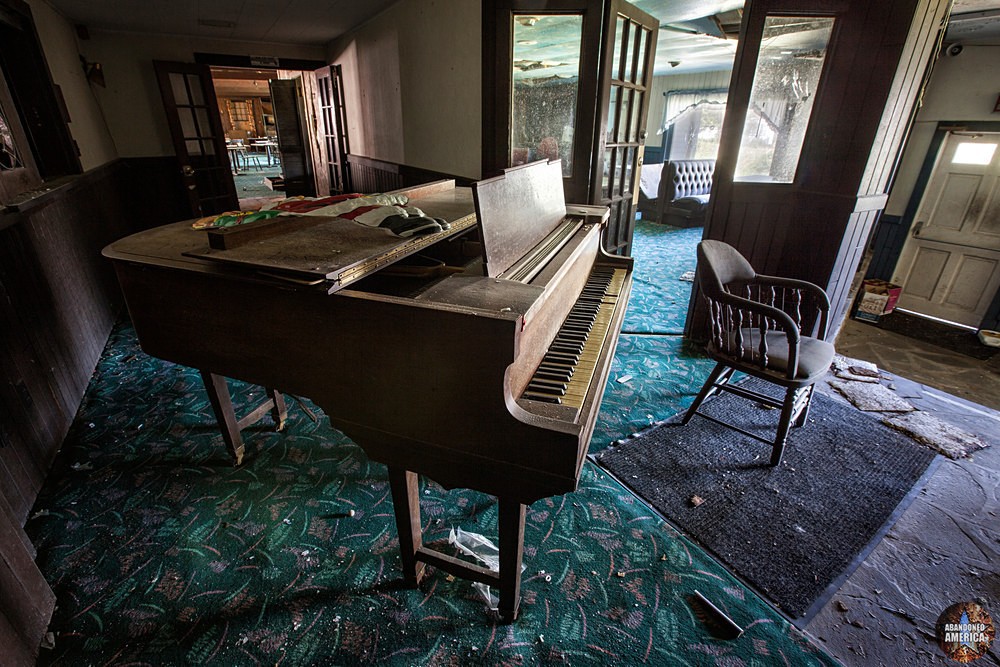 ----------------------------------------

Photograph taken at an abandoned resort; photo and text by Matthew Christopher of Abandoned America.
So many strange and surreal scenes one comes across in abandoned places. Like in dreams, things aren't where they normally are but you have no idea who put them there or why. You just wander, from vignette to vignette, and after a while you no longer attempt to reconcile the disparities in what you are seeing, much like the rest of life. You accept that your reality is what it is because it is what is right in front of you, not because it necessarily makes sense. We know we all will awaken one day, but not to what, and not whether it will be any more substantial than the plane we already inhabit. We need things with no explanation to jar us from our waking sleep and remind us that which we consider concrete and tangible is just as flimsy and insubstantial as any other fevered vision just before it is dissipated at dawn.