the last of her kind | SS United States (Philadelphia, PA)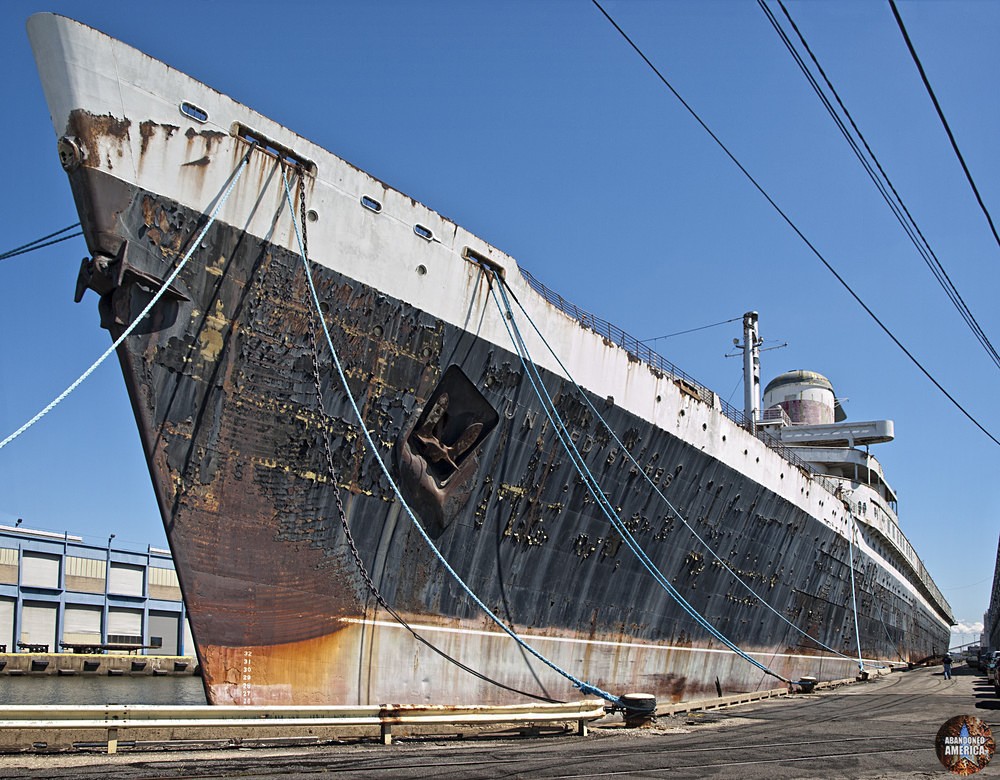 glided across the ocean filled with the gifted and gilded -
they were floating palaces, each one more regal and luxurious than the last.
Sooner or later it was all doomed to end.
Airlines made intercontinental travel much faster and more affordable
and as they did, one by one the luxury liners from the golden era
passed into oblivion – they are all now at the ocean's murky bottom
or were scrapped long ago. Thus an age ended,
with only one true remnant left.
She sits now in the port authority's harbor, her insides gutted and her luster faded,
as though waiting for the crowds to come back.
She was magnificent once, full of music and spectacle,
and her pride in this is still evident
even if the new generations have forgotten her.
Time has not diminished her poise and dignity.
she was a hundred feet longer than the Titanic - the largest liner built on American soil,
and the fastest ever.
Look upon her now, while you can - she is the last of her kind.
If you'd like to learn more about Philadelphia's lost ship the SS United States, it is a featured chapter in the new Abandoned America book
Abandoned America: Dismantling the Dream, available on Amazon
,
Barnes & Noble
, and many other online booksellers across the globe.
Signed copies are available here.
Photographs and unattributed text by Matthew Christopher.
It used to be that magnificent liners