the lightless murk below | SS United States (Philadelphia, PA)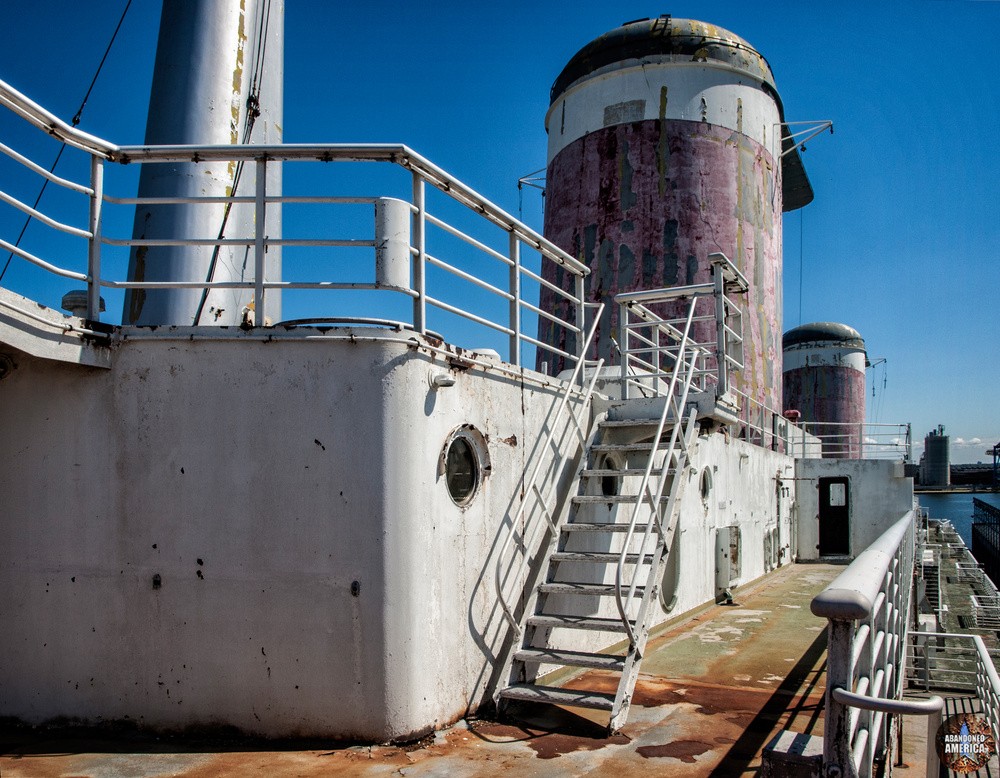 as time passed her recollection of it dimmed and distorted
like the reflection in a mirror that grew grimier over the years.
when she looked back, the darkness around the edges
grew more and more prominent - an emotional vignetting
as the happiness of those far off days seemed
less and less like an independent entity
and more like a precursor, a set up
for the humorless punch line her life had become.
her own past seemed to belong to someone else,
a dream overheard or a story told and retold
until the emotion was gone and only the words remained.
the echoes all ran together - the
tinkling of glasses, the peals of laughter all blurred
and became a shapeless, suffocating roar
that stood in stark contrast against the silence and emptiness,
the waiting and waiting for something, for nothing.
it was time for a change, she felt. it was time.
but for all intents and purposes, she was already at the bottom of the sea.
the mud and silt covered her and she stared
through dull and listless eyes and the redundant dramas
of the monstrous and alien creatures that
slid and slithered blindly through
the lightless murk below.
---------------------------
If you'd like to learn more about Philadelphia's lost ship the SS United States, it is a featured chapter in the new Abandoned America book
Abandoned America: Dismantling the Dream, available on Amazon
,
Barnes & Noble
, and many other online booksellers across the globe.
Signed copies are available here.
Photographs and unattributed text by Matthew Christopher.
there was a time when things were good, she remembered that.