By The Numbers | SS United States (Philadelphia, PA)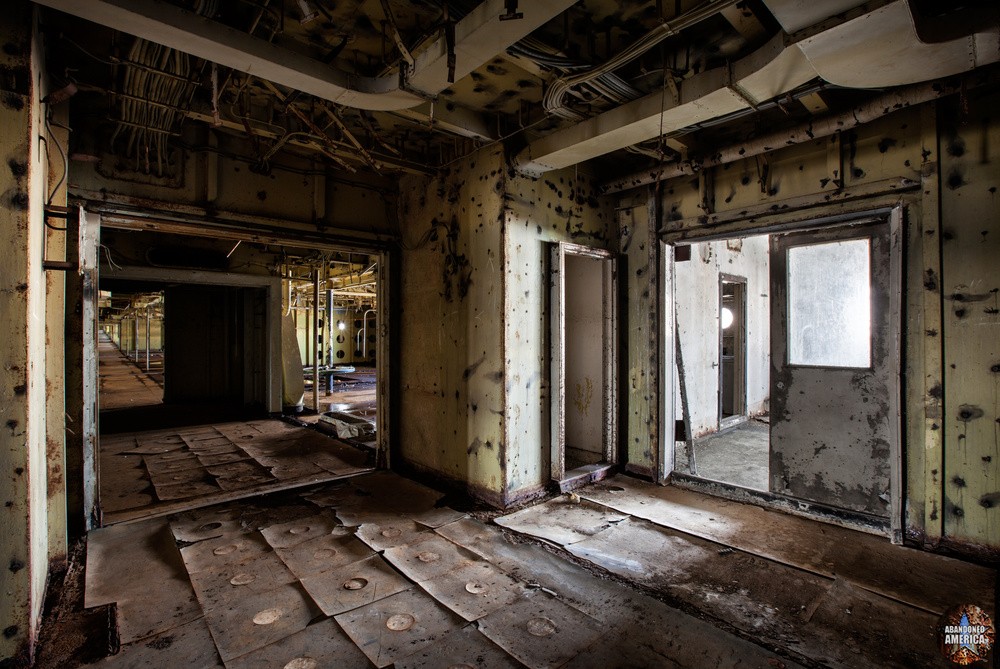 Length: 990 ft.
Width: 123 ft.
Weight: 53,329 tons
35 ft. below sea level
Passenger/crew capacity: 3,101
2 funnels, 60 ft. long and 55 ft. high
145,000 lbs. paper used in planning
Building proposed: March 26, 1946
Cost: over $72,000,000
12 decks high
24 public rooms
2 theaters
19 elevators
3 orchestras
Removed from service: November, 1969
241,000 horsepower
Top speed: 43 knots/20 in reverse
29.5 tons of meat in the kitchens
3 tons ice cream
15 tons of beer
125,000 pieces of china
6,000 crystal goblets
7,000 bedspreads
4,000 passenger blankets
44,000 bed sheets
81,000 face towels
7 caskets for the hospital
Tickets: $360/first class to $170 tourist class
Troop capacity: up to 15,000
Total miles in active use: 2,700,000
Source: Picture History of the SS United States by William H. Miller, Jr.
If you'd like to learn more about Philadelphia's lost ship the SS United States, it is a featured chapter in the new Abandoned America book
Abandoned America: Dismantling the Dream, available on Amazon
,
Barnes & Noble
, and many other online booksellers across the globe.
Signed copies are available here.
Photographs and unattributed text by Matthew Christopher.
The SS United States in numbers: