Packard Motor Car Company (Detroit, MI) | Falling From Favor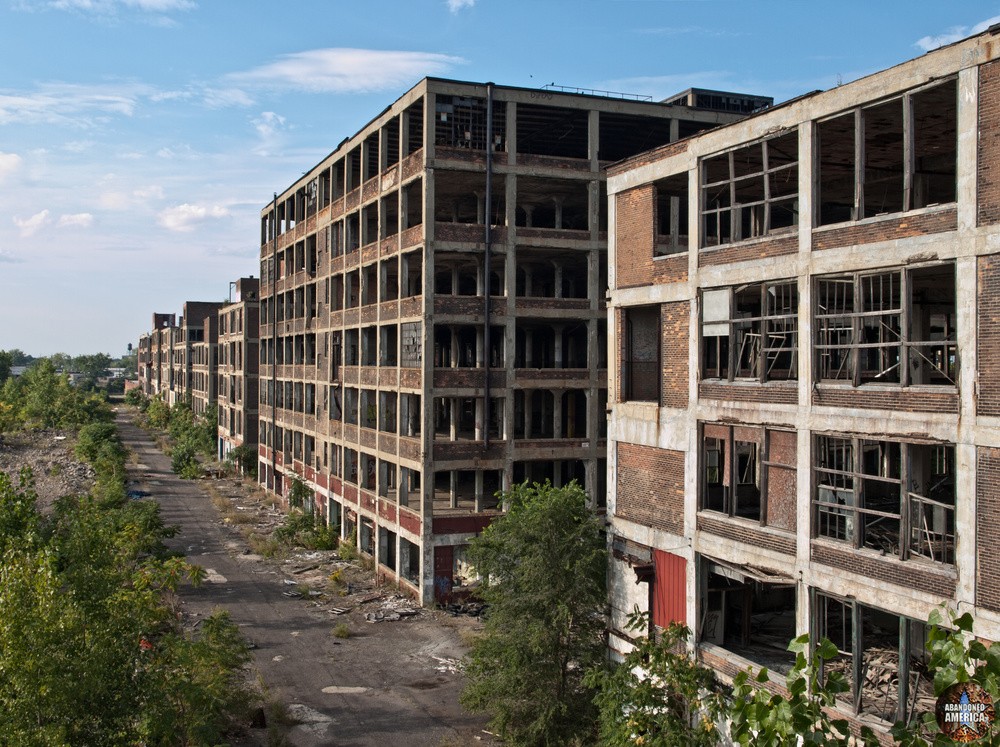 This peculiar notion of ownership is particularly prevalent with images. While one may not actually possess distribution or reproduction rights to an image, the entire purpose of a photograph is to be viewed and analyzed. In the act of viewing a photograph, one gets the sense of experiencing all that it has to offer. By judging its merits in terms of aesthetics and meaning, we are allowed the feeling of having taken what the medium has to give us, and as well as the freedom to do with it what we wish. In this sense a photograph is a gift of sorts, a donation of the photographer's own experience to the viewer.
The conflict that often arises is when what the viewer wishes to take from the artist's work is different than what the artist wishes them to. At this point we often dismiss the artist; if their work is in some way a fragment of a greater truth that we witnessed in it, who are they to reframe that truth? Does a carpenter have any right to tell us how to live in a house they built? How dare this person take something we appreciate on a surface level and make it needlessly complex, or state that something we inferred to have a profound meaning was actually quite simple? We magnanimously granted them our audience, and they repaid our grace by telling us things we didn't want to hear.
Yet in many cases I believe art is there to tell us things we don't always want to hear and to reframe the way we think about things. This is the great and terrible freedom that it has, and the reason we love it is also the reason we despise it. It is offered as a gift, and yet when we try to take possession of it, it reminds us that we do not own it after all. We try to cram it into the envelope of our preconceived beliefs, yet reject it as fraud if it cannot fit.
We want the dancer to dance, the singer to sing, and the photographer to present us with striking imagery. It is the moment that they start expressing any views that fall outside the realm of what entertains us that they fall from our favor.
-----------------------------------
Packard Motor Car Company, Detroit MI. 2009
Photograph and text by Matthew Christopher of Abandoned America. If you're interested in more Abandoned America blogs,
follow this link
.
If you'd like to learn more about this location, it is a featured chapter in the new Abandoned America book
Abandoned America: The Age of Consequences.
Signed copies are available through my website
, or you can find (unsigned) copies available through
Amazon,
Barnes & Noble,
and many other online booksellers across the globe.
When we enjoy a piece of art, there is a perceived sense of ownership that the viewer has over it. While you may not own the actual object or the rights to it, you are forming a relationship with it on your own terms. If a work of art appeals to you, often you attribute it to an expression of your own thoughts, experiences, and emotions. This is what is liberating about art: there is no method to control how it is internalized or interpreted. This is also why it can be dangerous to established order.