Packard Motor Car Company (Detroit, MI) | the bullfighter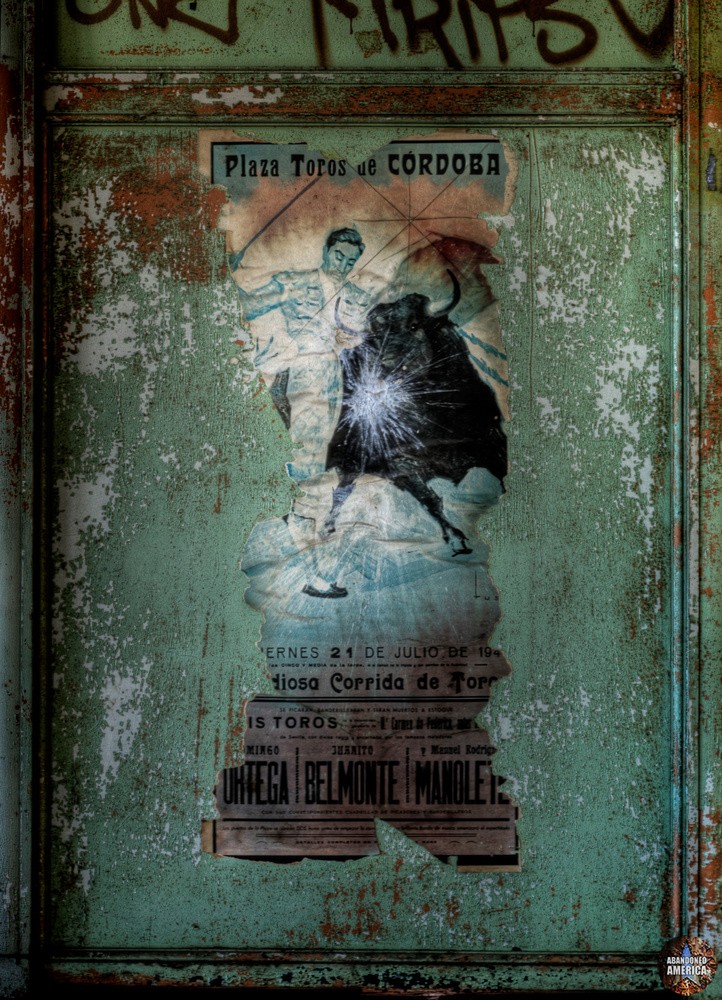 ----------------------------------------
Packard Motor Car Company, Detroit MI. 2009
If you'd like to learn more about this location, it is a featured chapter in the new Abandoned America book
Abandoned America: The Age of Consequences.
Signed copies are available through my website
, or you can find (unsigned) copies available through
Amazon,
Barnes & Noble,
and many other online booksellers across the globe.
Photograph by Matthew Christopher of Abandoned America.
Somewhere in the enormous Packard complex's administrative section, a poster for a bullfight that took place in the 1940s tenaciously clings to the wall almost seventy years later. Still vivid and beautiful despite the white paintball splattered across the bull, most of the colors have faded (blues are typically the last to go) but a hint of red is still visible in the cape.