Packard Motor Car Company (Detroit, MI) | was it a dream?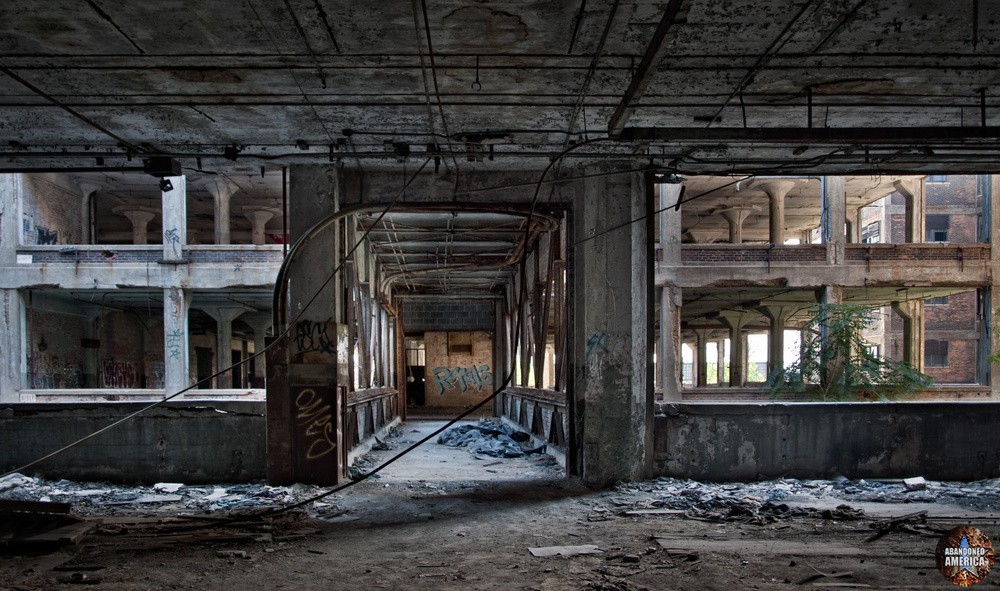 It makes you wonder about the value of any of our endeavors. We live to acquire, but have so little understanding of what we do get that our so-called ownership is negligible.
We eat and sleep and love and die before this flickering set of backdrops and cling to things we can't truly own or fathom, convinced of their authenticity and our own purpose because to question it leads to madness and despair.
Was I here before? Was it a dream? What did it mean?
-----------------------------------
Packard Motor Car Company, Detroit MI. 2009
Photograph and text by Matthew Christopher of Abandoned America.
If you'd like to learn more about this location, it is a featured chapter in the new Abandoned America book
Abandoned America: The Age of Consequences.
Signed copies are available through my website
, or you can find (unsigned) copies available through
Amazon,
Barnes & Noble,
and many other online booksellers across the globe.
There are a great many things I do not understand, and that I doubt I ever will. Perpetually living in the shadow of my own ignorance, and knowing that it will likely forever block my view, is difficult to manage. I can't touch things and extract truth; all I can do is dumbly stare at them while their consistency and content, purpose and past are forever invisible.