Pilgrim State Hospital (Brentwood, NY) | Operating Room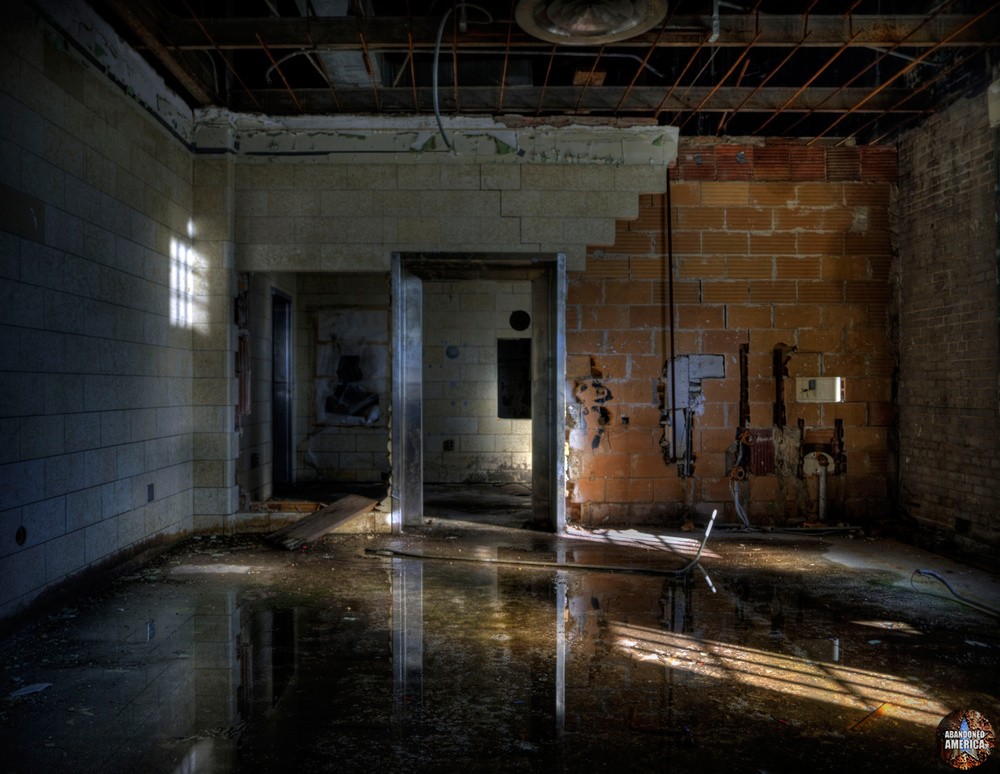 When John F. Kennedy's sister Rose Kennedy was lobotomized (not at this site), the prevailing winds began to shift away from the procedure. While the degree of her illness prior to the operation is debated, my feeling is that she most likely was more rebellious than mentally ill and not as bright as her precocious siblings, although she was able to do more complicated multiplication problems and keep a journal. During the macabre operation (with none other than the infamous Dr. Walter Freeman observing), Rose was asked to sing songs and recite prayers while her brain was scrambled, and the end result was a woman whose most basic faculties were entirely lost. Rose was no longer able to even do even simple tasks like bathing herself or using the bathroom. As president, John F. Kennedy started the movement for community care and deinstitutionalization that would shut down many state hospitals for good over the years to follow. Sadly, the phrase "losing your mind", used to refer to going insane, was more aptly suited for the so-called cure.

This building was torn down in 2012, but you can watch a documentary on lobotomies that briefly shows this room when it was still in use here:


Photograph taken in the operating room at Pilgrim State Hospital, Medical/Surgical building. Little of its original character still remains - the walls have been torn apart, either for asbestos abatement or so that scrappers could get at the pipes inside them, and all the equipment is gone. It is recognizable by its distinctive doors and window frames only. Well over a thousand lobotomies were performed in this room until psychopharmacology offered alternate solutions to coping with agitated or violent patients. The damage had been done, however, and many patients who were not a threat to those around them were lobotomized and never fully recovered their functionality from prior to the operation.