Randall Park Mall (North Randall, OH) | Italian Jewelry Store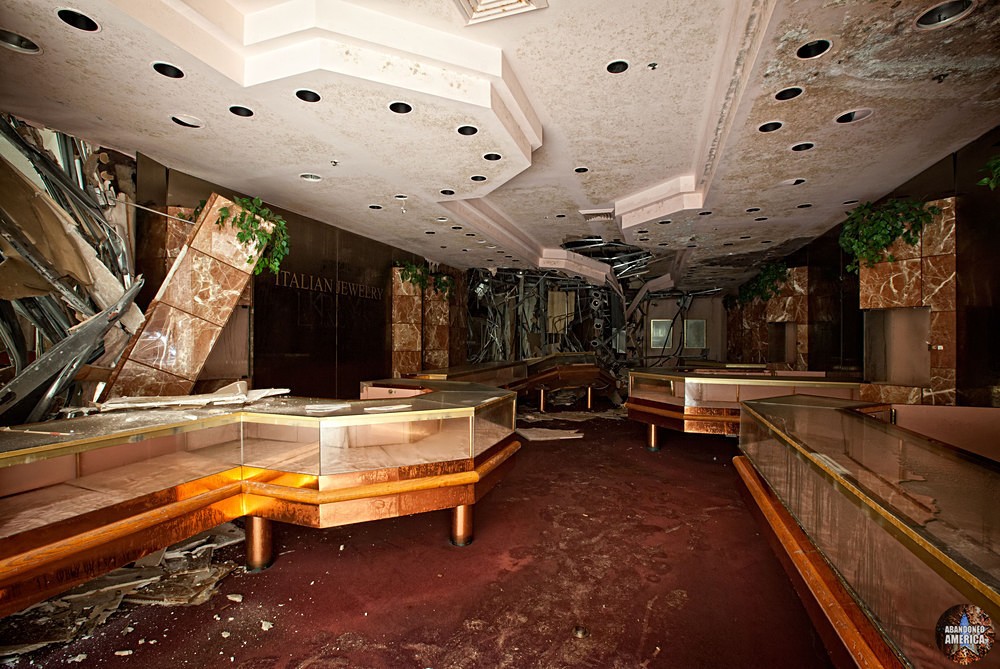 Photograph taken at the abandoned Randall Park Mall in North Randall, a suburb of Cleveland, OH, by Matthew Christopher of Abandoned America. This mall has since been demolished.
If you'd like to learn more about this location, it is a featured chapter in the new Abandoned America book
Abandoned America: Dismantling the Dream is available on Amazon
,
Barnes & Noble
, and many other online booksellers across the globe.
The remains of a fine Intalian jewelry store.