Randall Park Mall (North Randall, OH) | Hidden Restaurant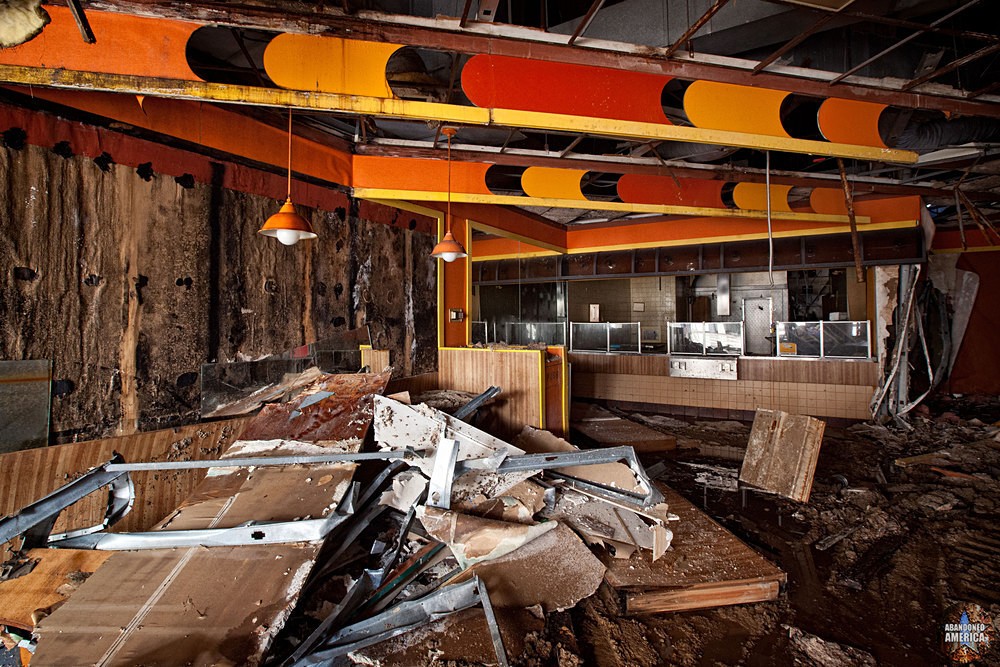 Photograph taken at the abandoned Randall Park Mall in North Randall, a suburb of Cleveland, OH, by Matthew Christopher of Abandoned America. This mall has since been demolished.
If you'd like to learn more about this location, it is a featured chapter in the new Abandoned America book
Abandoned America: Dismantling the Dream is available on Amazon
,
Barnes & Noble
, and many other online booksellers across the globe.
This restaurant was hidden behind drywall for decades after it closed, as evidenced by the advanced deterioration and mold damage. It was reopened during the demolition of the mall.