Fallside Hotel (Niagara Falls, NY) | Ballroom Windows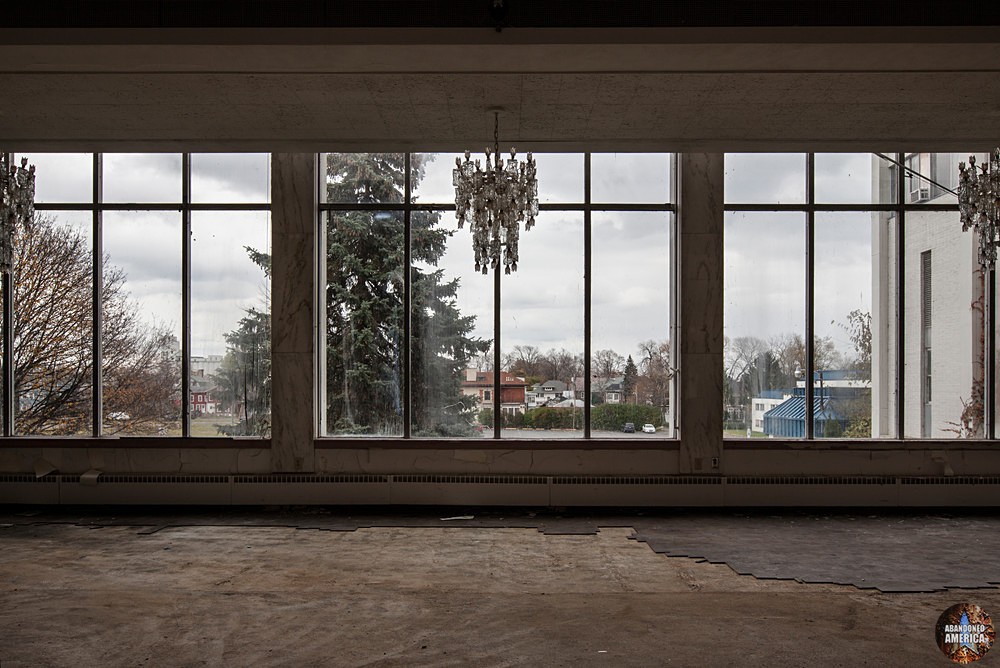 Photograph taken at the Fallside Hotel and Conference Center (formerly the Treadway Inn and the Parkway Inn) in Niagara Falls by Matthew Christopher of Abandoned America.
If you'd like to learn more about the Fallside, it is a featured chapter in my new book
Abandoned America: Dismantling the Dream
, available on
Amazon
,
Barnes & Noble
, and many other online booksellers across the globe.
You can also find signed copies for sale here.
"These chandeliers were from Italy and were frosted crystal. This view is looking out to the main parking area from the Grand Ballroom.The remnants of the original parquet floor are visible." - Brian Green via comments.