Fallside Hotel (Niagara Falls, NY) | Water Damaged Room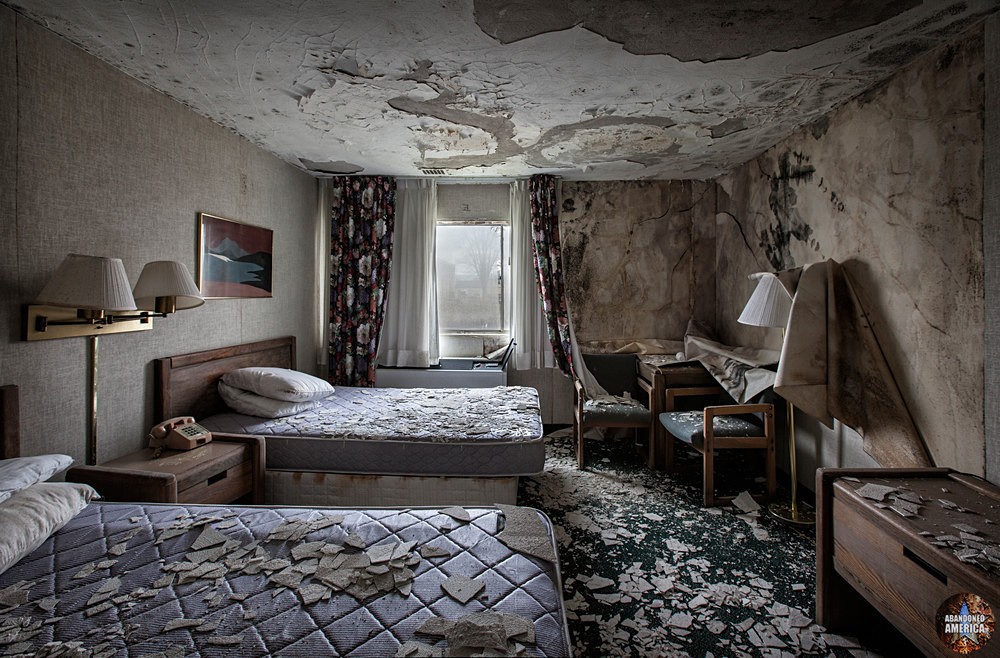 Photograph taken at the Fallside Hotel and Conference Center (formerly the Treadway Inn and the Parkway Inn) in Niagara Falls by Matthew Christopher of Abandoned America.
If you'd like to learn more about the Fallside, it is a featured chapter in my new book
Abandoned America: Dismantling the Dream
, available on
Amazon
,
Barnes & Noble
, and many other online booksellers across the globe.
You can also find signed copies for sale here.
After scrappers tore a hole in the roof, many rooms like this suffered severe water damage although reading online reviews indicates there may have been some even when it was operational.