Fallside Hotel (Niagara Falls, NY) | Suite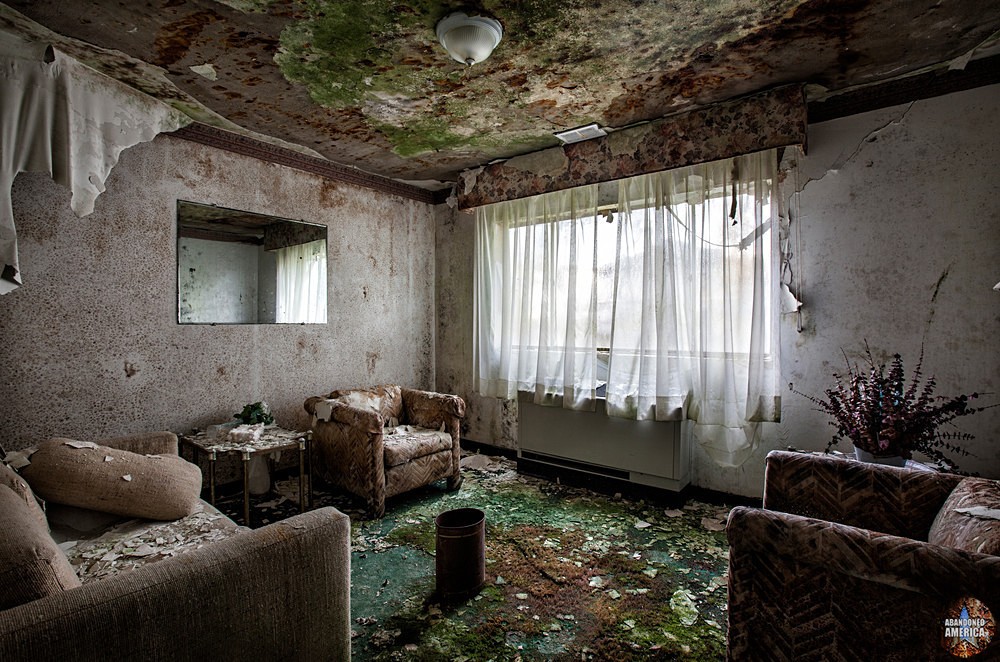 Photograph taken at the Fallside Hotel and Conference Center (formerly the Treadway Inn and the Parkway Inn) in Niagara Falls by Matthew Christopher of Abandoned America.
If you'd like to learn more about the Fallside, it is a featured chapter in my new book
Abandoned America: Dismantling the Dream
, available on
Amazon
,
Barnes & Noble
, and many other online booksellers across the globe.
You can also find signed copies for sale here.
I was told by a former employee that this was a suite; Brian Green wrote via comments, "This was one of two suites in the ballroom section of the hotel.Originally to the right of this picture would have been a wet bar , bathroom and bed.These were located above the ballroom itself on floors 3-4 .In one of these suites ELVIS PRESLEY stayed when he played the Niagara Falls Civic Center now the Seneca Casino." I originally thought it was a women's lounge, as it was next to the ballroom area; perhaps it was where brides got ready when weddings were held here.