Assumption BVM Church (Philadelphia, PA) | Apse Stained Glass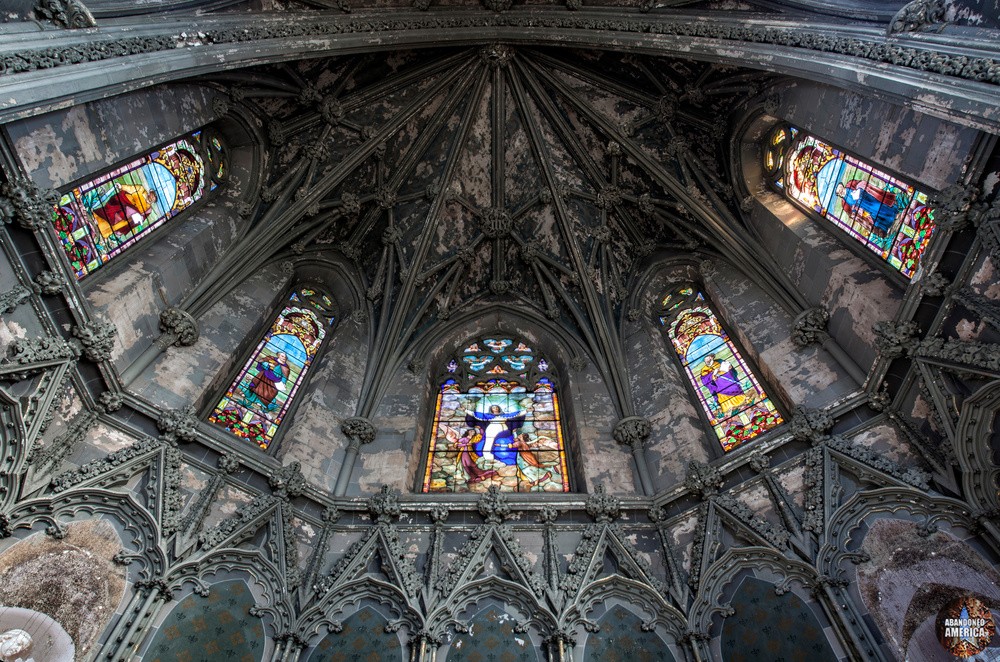 Photograph by Matthew Christopher of Abandoned America
Assumption of the Blessed Virgin Mary
Comments
By Stephanie Fisher:
Wow...how could something this incredible be sentenced to a landfill?
By Allyson:
i find it overwhelmingly depressing that something like this is doing to be trashed. its amazingly beautiful and things like this are not made anymore....i cant stand the waste and most likely an awful apartment building or new nasty church will go up in its place. barf.