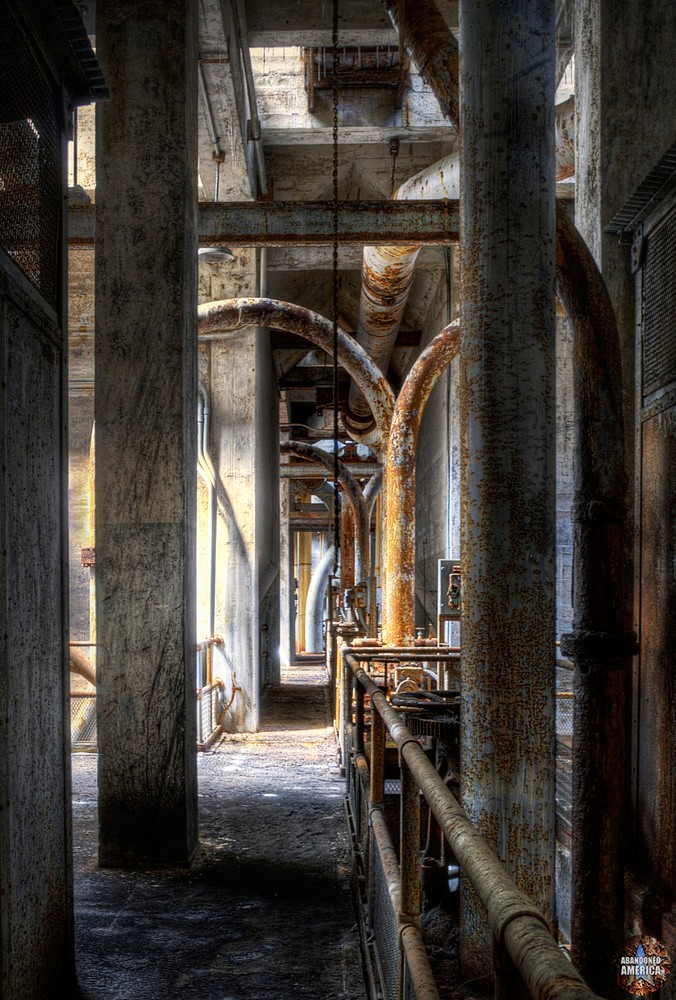 ------------------------------

Portside Power Plant (a pseudonym), 2009. Photograph by Matthew Christopher of Abandoned America
There are certain areas in these places that you fall in love with. It is often something inexplicable, and may not even be translated by the medium of photography - but mute and incommunicable though it is, it is profound: the repetition of the shafts of sunshine coming through skylights at certain intervals, the way dozens of corroded pipes intertwine, off to hidden purposes that no longer matter - it's nothing I could ever really fully explain, but it made me pause in wonder as I took this picture nonetheless.