The Rosewood Center (Owings Mills, MD) | Basement Day Room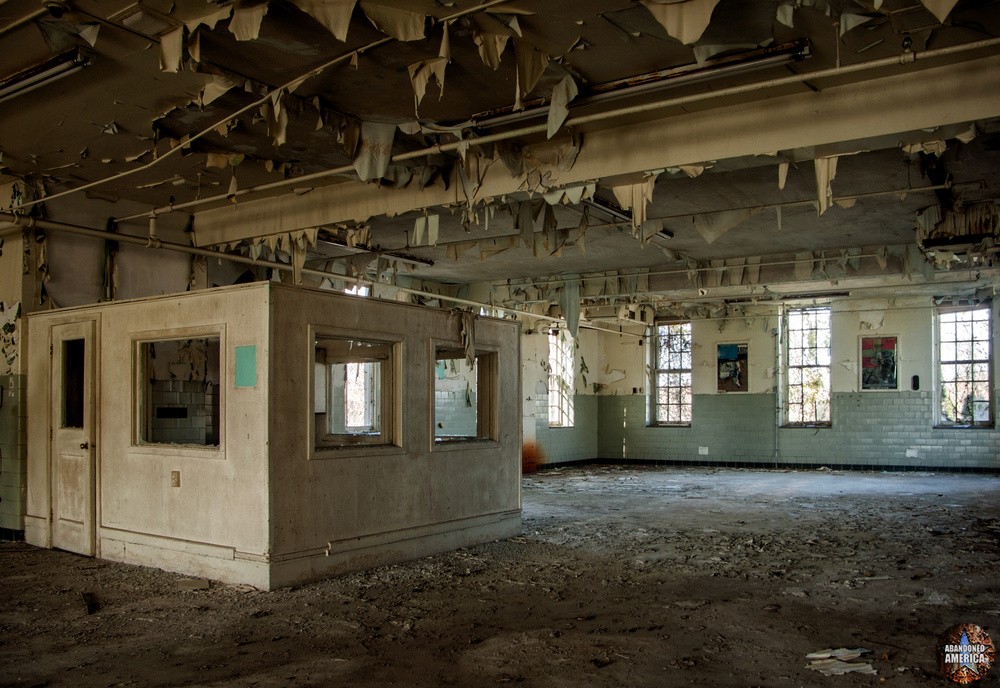 Rosewood Center in Owings Mills, MD.
Photograph and unattributed text by Matthew Christopher of Abandoned America.
In one of the day rooms nestled in a basement, the nurse's station on the left is still intact, as are the posters which are an attempt at brightening the atmosphere.