The Shame of the States | SS United States (Philadelphia, PA)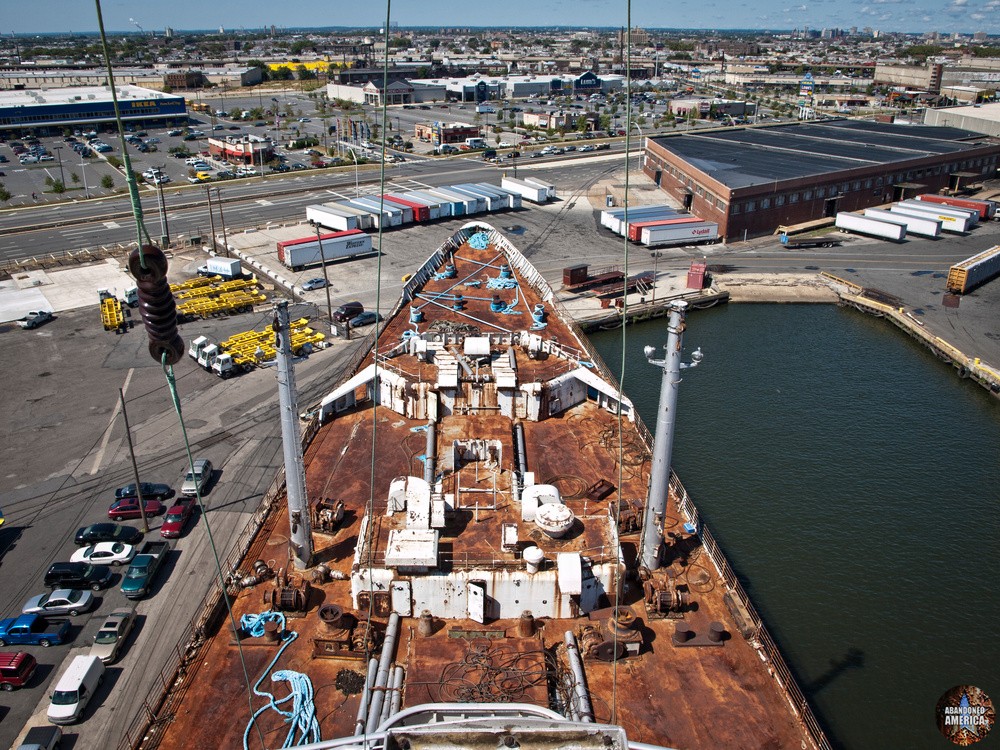 Unites States was once something the citizens of her country took pride in and thronged the docks to get a chance to look at, the somewhat desolate stretch of big box retailers and hot asphalt before her now is indifferent to her presence. Since scrap prices have dropped so dramatically in the past year or two, the Big U has been granted a temporary reprieve from the breakers, but the lack of value given to her preservation means it is only a matter of time before our opportunity to appreciate her majesty as a source of national pride- something virtually ignored now - is lost forever. If we care so little for the symbols of our nation's greatness, then it is truly our loss and not hers.
If you'd like to learn more about Philadelphia's lost ship the SS United States, it is a featured chapter in the new Abandoned America book
Abandoned America: Dismantling the Dream, available on Amazon
,
Barnes & Noble
, and many other online booksellers across the globe.
Signed copies are available here.
Photographs and unattributed text by Matthew Christopher.
It is hard to even comprehend how much the view from the crow's nest has changed over the years. While the SS