Carrie Furnaces (Rankin, PA) | no frame of reference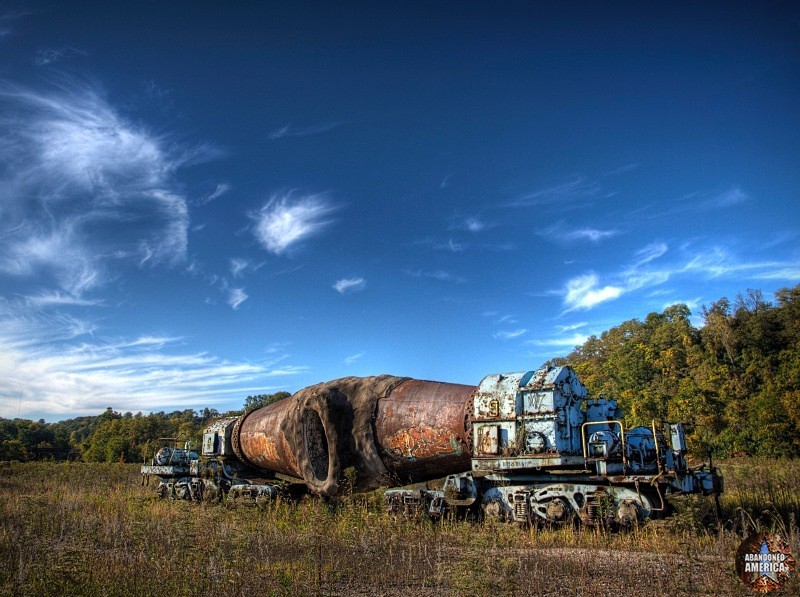 --------------------------------
Carrie Furnaces, Rankin PA. 2009
If you'd like to learn more about this location, it is a featured chapter in the new Abandoned America book
Abandoned America: The Age of Consequences.
Signed copies are available through my website
, or you can find (unsigned) copies available through
Amazon,
Barnes & Noble,
and many other online booksellers across the globe.
I also teach photography workshops here periodically;
to check availability follow this link
.
Photograph and unattributed text by Matthew Christopher of Abandoned America.
With no real frame of reference for size, it is easy to look at this picture and imagine the torpedo car to be a hundred feet long, towering above the clearing below. If you look closely into the hole's rim you can see the refractory bricks that insulated the hot metal inside.