Carrie Furnaces (Rankin, PA) | Rankin Deer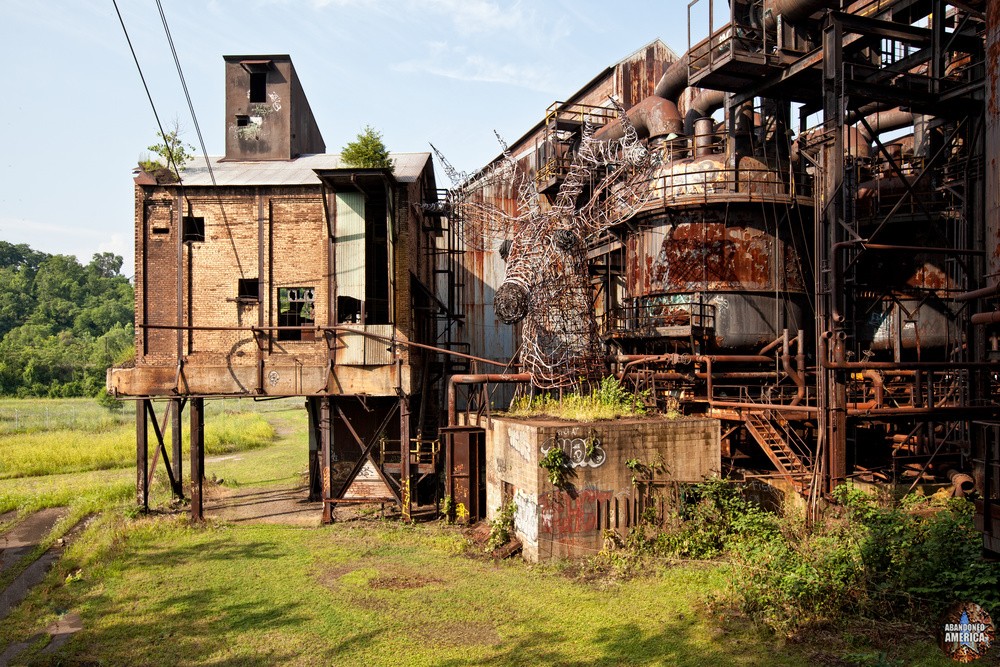 Carrie Furnaces, Rankin PA. 2009
If you'd like to learn more about this location, it is a featured chapter in the new Abandoned America book
Abandoned America: The Age of Consequences.
Signed copies are available through my website
, or you can find (unsigned) copies available through
Amazon,
Barnes & Noble,
and many other online booksellers across the globe.
I also teach photography workshops here periodically;
to check availability follow this link
.
Photograph and unattributed text by Matthew Christopher of Abandoned America.
An enormous sculpture of a deer head is a somewhat mystifying thing to encounter at a site. It was created by a group called the Industrial Arts Collective; according to their website description, the Rankin Deer is "a 45 x 35 antlered creature. This trophy was created between October 1997 and October 1998. The group of six to eight people worked every Sunday throughout the course of a year to complete the project. The piece was made using all recycled materials from the site; steel tubing, steel structural metals, copper wire, and rubber hose." they have created a number of impromptu exhibits at various industrial locations, including a giant owl and an equally giant millipede.