Pennhurst State School (Spring City, PA) | Eroding Picnic Photo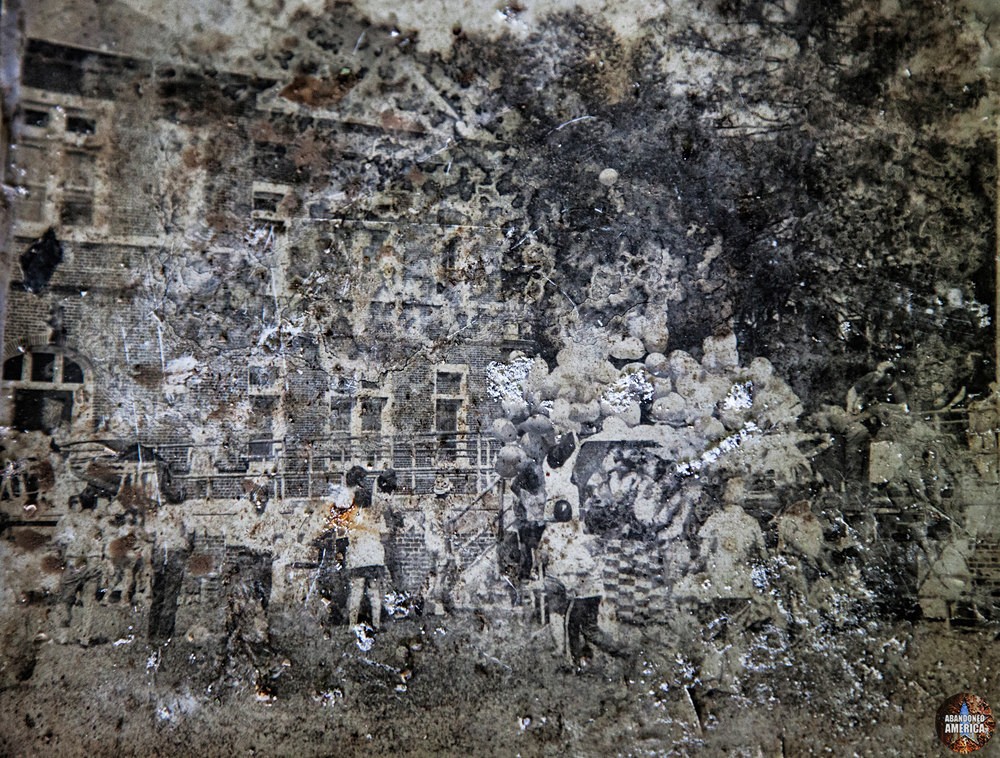 Photograph and text by Matthew Christopher of Abandoned America.
Damaged historical photo of a picnic at the now quasi-abandoned Pennhurst State School and Hospital. If you look closely, you can see children and balloons in front of elevated tunnels and a building in the background. I have always found old damaged photographs particularly haunting, as they remind me of how memories dissolve over time and the past is swallowed by oblivion.