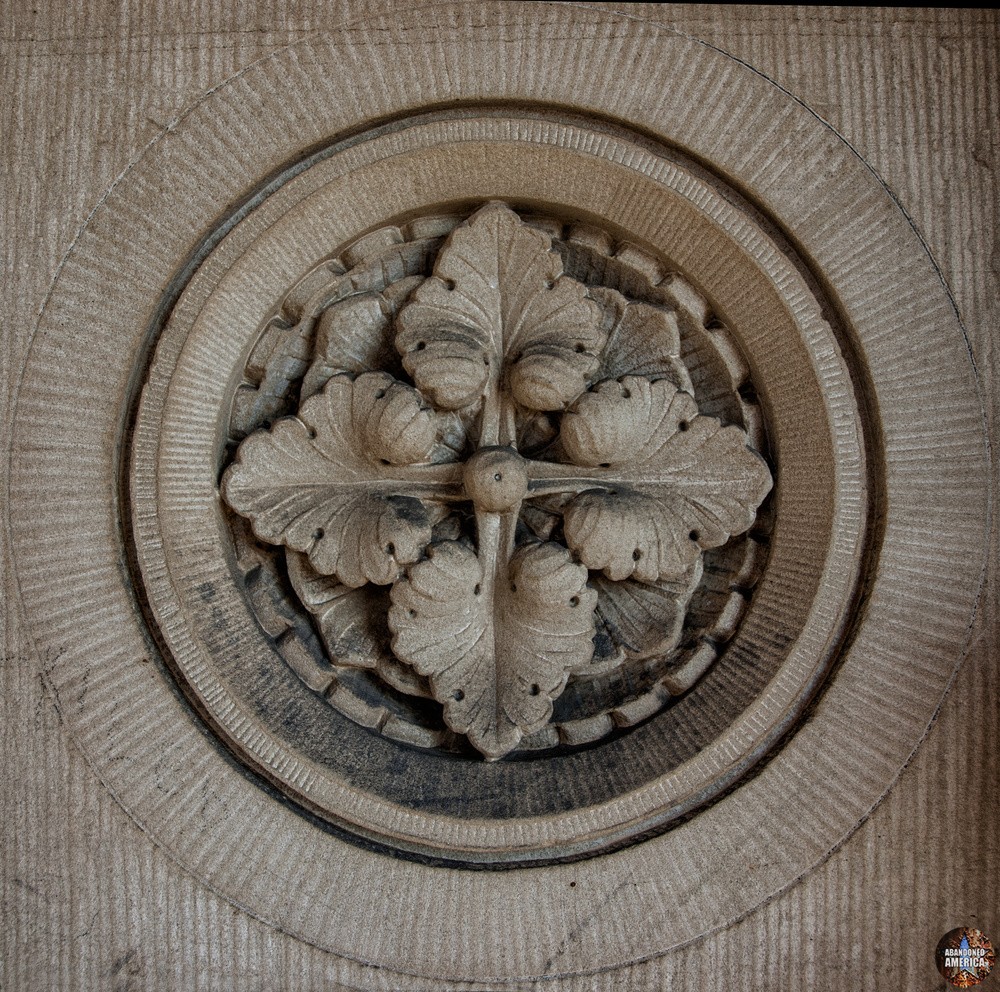 Photographs and text of Algonquin River State Hospital by Matthew Christopher of Abandoned America.
The ornamental stonework on the building is a fantastic example of High Victorian craftsmanship. Based on medieval forms, Algonquin River State Hospital is still one of the finest showcases of this sort of stonework in America.
Comments
By Lynn Murray:
Absolutely breathtaking. I'm enjoying looking at your work, and although saddened that many of these beautiful aspects will be lost, they will be forever captured in the beauty of your photographs.