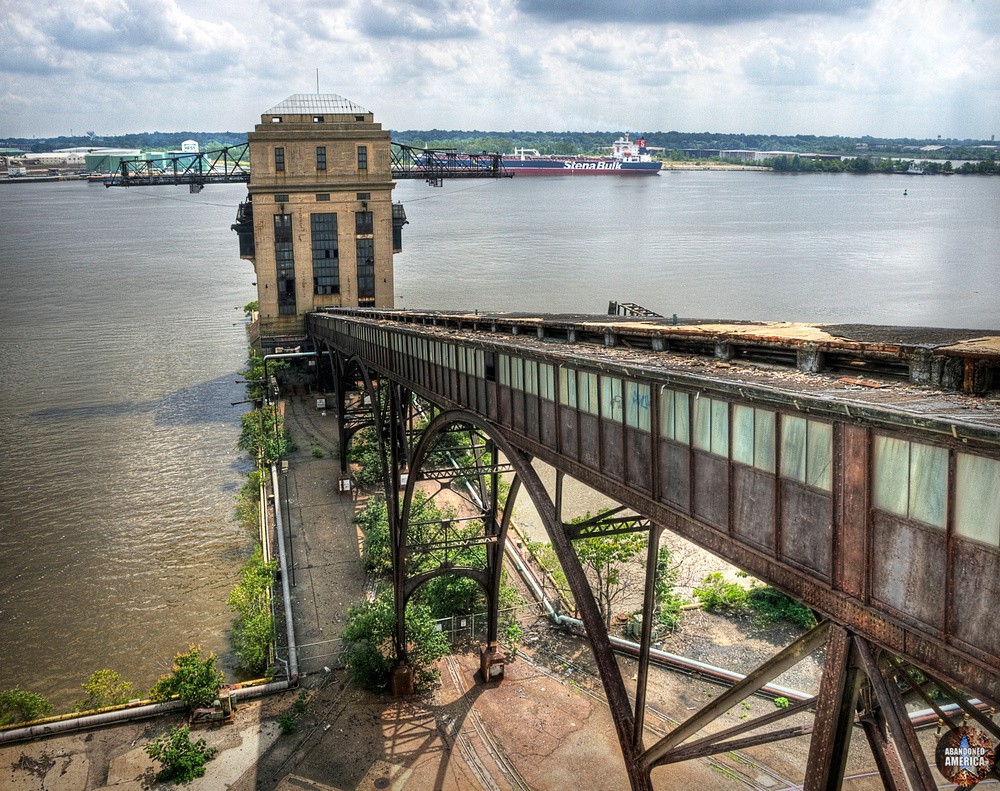 ------------------------------------

Portside Power Plant (a pseudonym), 2009. Photograph and text by Matthew Christopher of Abandoned America
The coal used as fuel for Portside Power Plant was brought in by barges from the river. It would then begin the process of being transported up this long tunnel via conveyor to the top of Portside. Once inside it would be sorted by several other sets of conveyors and ultimately dumped in the furnaces. The walk up this conveyor is much more of a chore than it initially seems to be. Hot and musty, the incline is steep enough and the walk long enough that once you finally reach the top it feels like an accomplishment, and the stunning view of the river from the roof and the ability to examine outside of the amazing coal conveyor tunnel up close make it worth it.