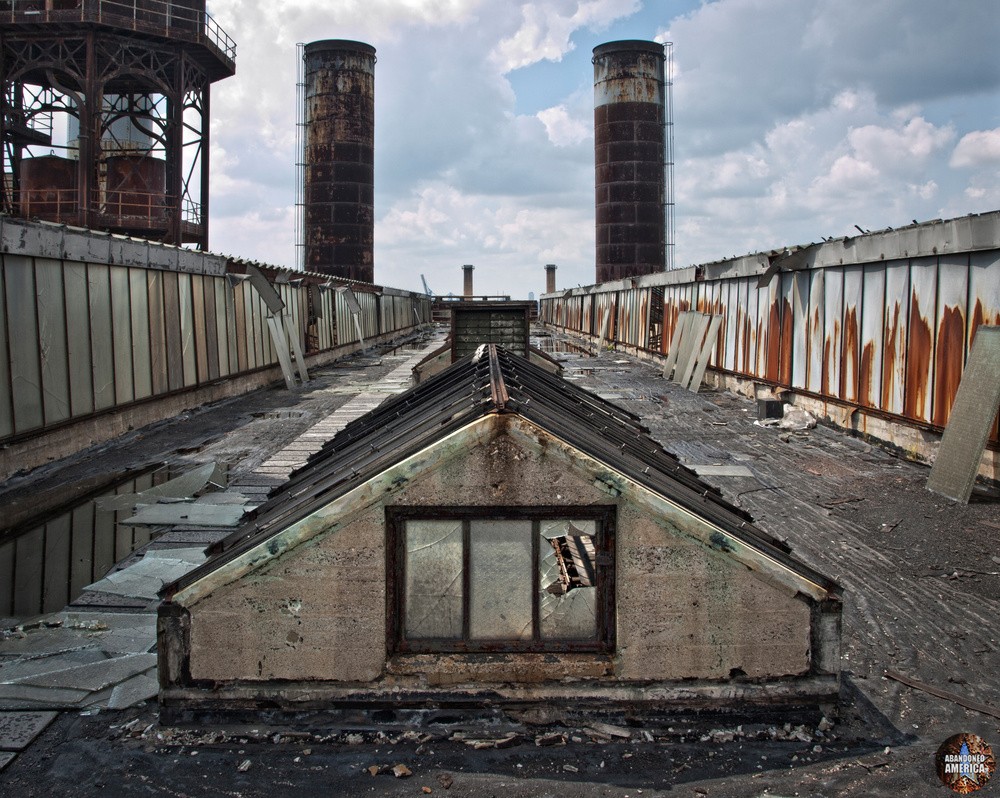 --------------------------------------

Portside Power Plant (a pseudonym), 2009. Photograph and text by Matthew Christopher of Abandoned America
As amazed as I was by the turbine hall on my first visit, I barely spent any time on the roof of portside. On my return I found it was a very interesting and photogenic spot, almost like a maze. Full of ducts, exhaust pipes, skylights, ladders, water towers, and graffiti, the contrast of the beautiful blue sky against the rusty industrial decay was also somewhat saddening. Whatever marsh or meadow might have been here three centuries ago had been replaced by a structure that, while ornate and appealing in its own way, was nonetheless an industrial cesspool that whose poison will linger in the area for a long, long time.