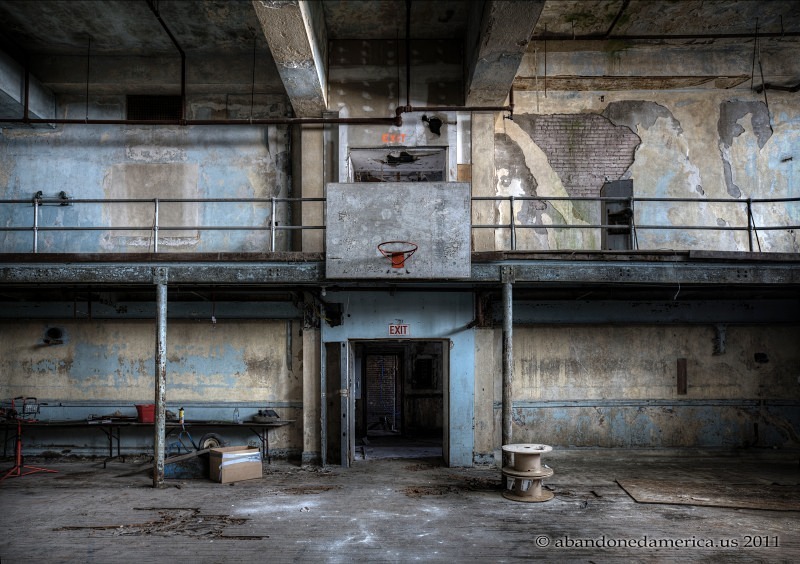 Comments
By Kent:
The jogging track is in good shape. There had been exercise equipment lagged to the wall on that level. You can see a part of it to the left.
By Theresa Robel Price:
It is our hope that this gym will someday be brought back to life, not as the gym that it originally was, but as a dance hall.