Pennhurst State School (Spring City, PA) | Keystone Hall Stairwell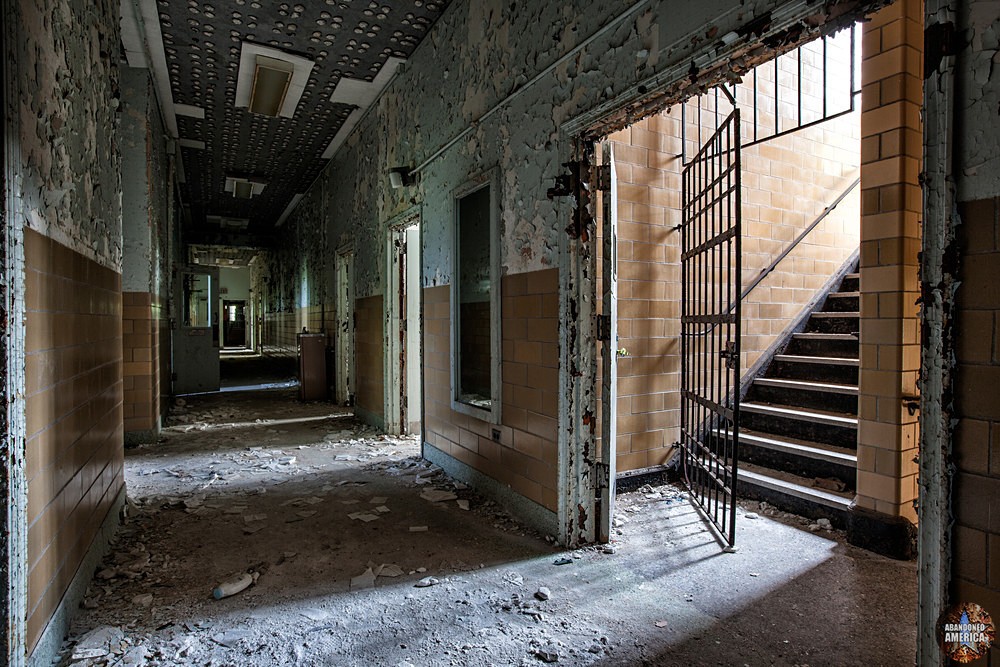 -------------------------------

Pennhurst State School and Hospital; photograph and text by Matthew Christopher of Abandoned America.
Simply put, the universe isn't a fair place. Terrible things happen for no reason, and other people do inexcusable things. Even if you're lucky and justice is served, often it is too late, and it never can completely erase the damage that was done. You can choose to let the anger and bitterness over it rot out your spirit, and drive away everyone to avoid more pain - or you can acknowledge the past and do your best to leave it behind, to focus on the things in your life that are good, so that those who would drag you down have no power over you. It is a tremendously difficult decision to make sometimes, and it is one that requires conscious effort and self reflection, but I do believe it is the only way to ever really be free.