Essex County Jail Annex (Caldwell, NJ) | salvation lies within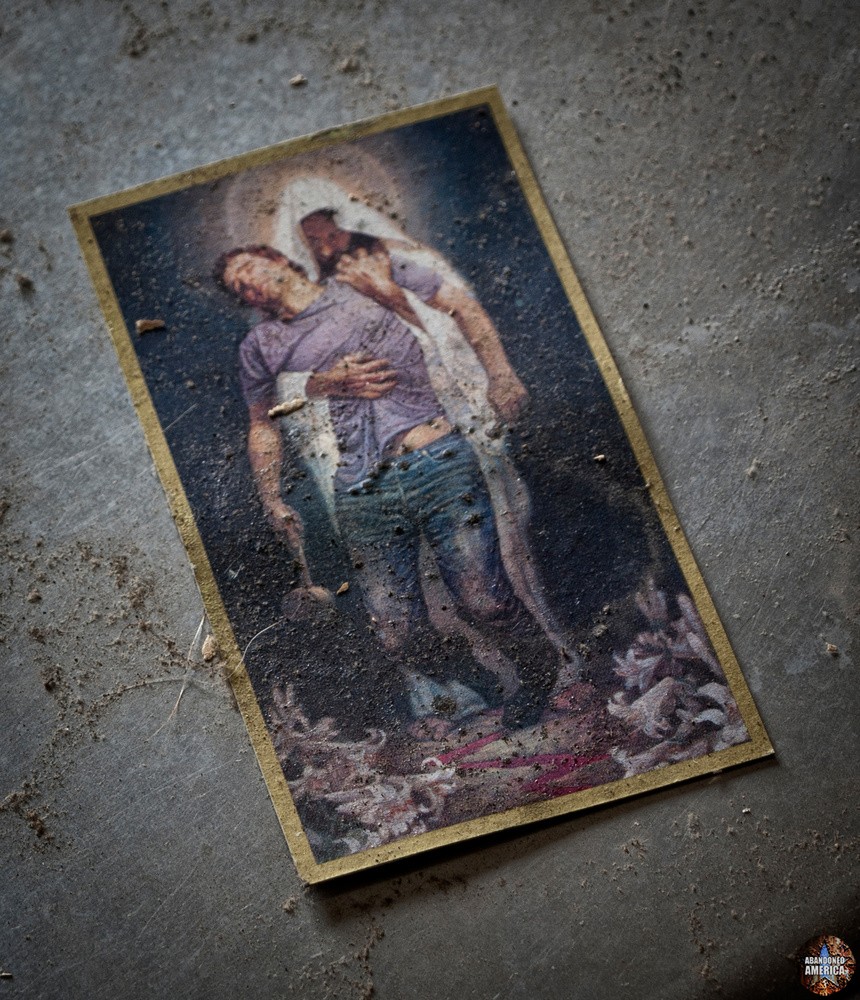 There is something very striking about this religious card left in one of the prison's day rooms. The ghostly figure of Christ bears up the body of the murderer (carrying a hammer in his right hand and standing with a stream a blood at his feet) in the moment where his grief and remorse are too much for him to bear alone. regardless of one's religious beliefs, it is a beautiful and poetic image and no doubt a deeply meaningful one for many of the men and women who turned to Christianity for solace while they were incarcerated at the Essex County Jail.
----------------------------------------
Essex County Jail Annex, Caldwell NJ. 2008. Photograph by Matthew Christopher of Abandoned America.
If you'd like to learn more about this location, it is a featured chapter in the new Abandoned America book
Abandoned America: The Age of Consequences.
Signed copies are available through my website
, or you can find (unsigned) copies available through
Amazon,
Barnes & Noble,
and many other online booksellers across the globe.
The Spirit of the Lord GOD is upon me, because the LORD has anointed me to bring good news to the afflicted; he has sent me to bind up the brokenhearted, to proclaim liberty to captives and freedom to prisoners. - Isaiah