Essex County Jail Annex (Caldwell, NJ) | smaller and smaller every day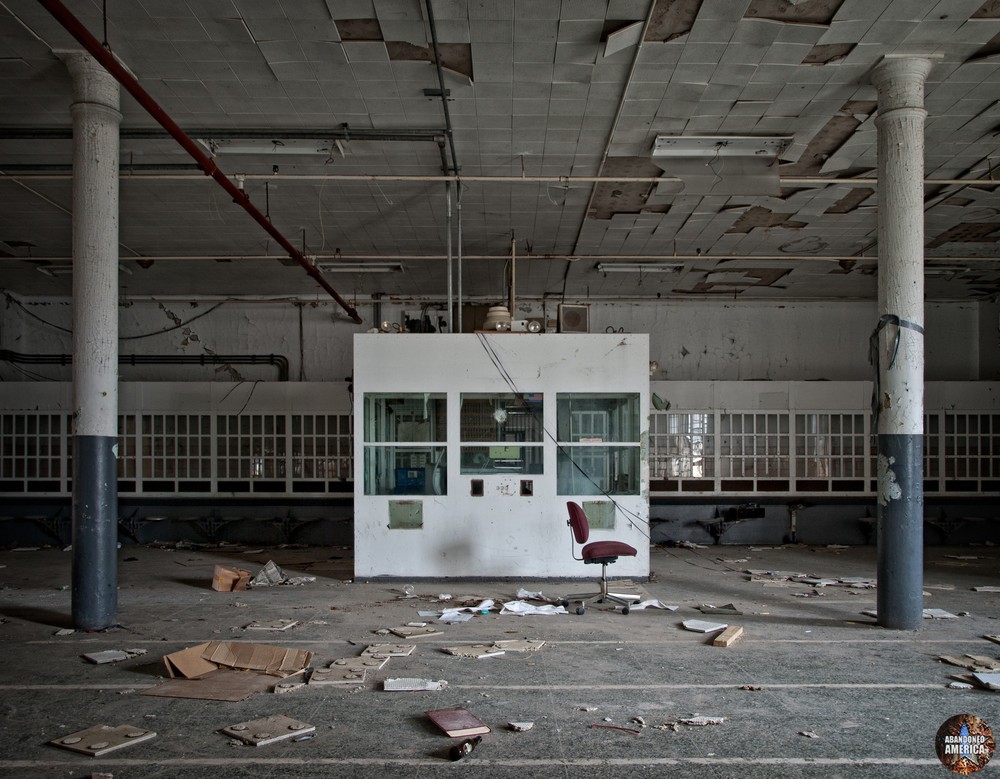 It wasn't when you were arrested, or in the courts, or even in the mazes of bars and locked doors - it was here that you got to watch everything you had slip between your fingers into the void of the past.
Under the ever-watchful eyes of the guards (who hated you) and surrounded by your fellow inmates (who hated you) you had your own little show: witnessing the few people left who loved you drift away. Your friends came less and less often until they vanished. Your family stayed longer, but every time they visited you you saw the bottomless sorrow, anger, guilt, condemnation in their eyes.
Here you saw reflected through the thick plexiglass their reaction to the animal you had become, herded to and from your cell with batons and rifles, the omnipresent threat of solitary, of other things too horrible for them to contemplate. And yet every time they looked at you, this was what they saw.
Then there was your wife, each time a little more distant, a little colder until the day she came with the divorce papers and you could see in her features that her love for you was beyond pleas or threats or excuses.
It was gone.
Your children grew by leaps and bounds, each time bigger, less comprehending, more alien to you - their lives comprised of things you would never know or see and your life one you could only hope they'd never know firsthand.
These were the things you thought about. Maybe it felt unjust, but your opinions no longer mattered. You had been ejected, banished into some small forgotten corner where all that was left that made you human faded away through this window right in front of you and your opportunities and hopes shrank until they were such that nobody, not even you, could see them any more.
This was the nature of your dwindling world. It got smaller and smaller every day.
------------------------------------
Photograph and text by Matthew Christopher of Abandoned America.
Essex County Jail Annex, Caldwell NJ. 2008.
If you'd like to learn more about this location, it is a featured chapter in the new Abandoned America book
Abandoned America: The Age of Consequences.
Signed copies are available through my website
, or you can find (unsigned) copies available through
Amazon,
Barnes & Noble,
and many other online booksellers across the globe.
This is where they took it all from you.