Essex County Jail Annex (Caldwell, NJ) | Day Room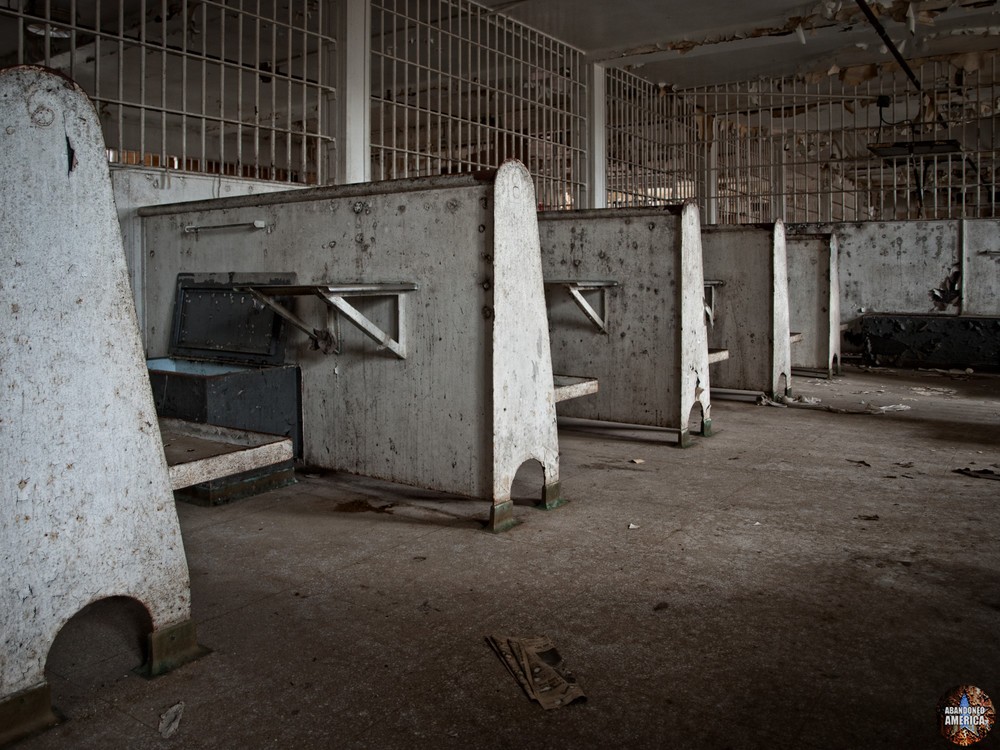 Photographs and text by Matthew Christopher of Abandoned America.
Essex County Jail Annex, Caldwell NJ. 2008.
If you'd like to learn more about this location, it is a featured chapter in the new Abandoned America book
Abandoned America: The Age of Consequences.
Signed copies are available through my website
, or you can find (unsigned) copies available through
Amazon,
Barnes & Noble,
and many other online booksellers across the globe.
This spartan area is where prisoners spent their time during the day. Three floors are each divided into four identical areas such as this. In front of every bench is a footlocker and a flat surface for writing on. A hallway that wraps around the cages ensures that prisoners can be supervised from all angles while restricting their access to correctional officers.