Bethlehem Steel (Bethlehem, PA) |such a blank, uncompromising shutdown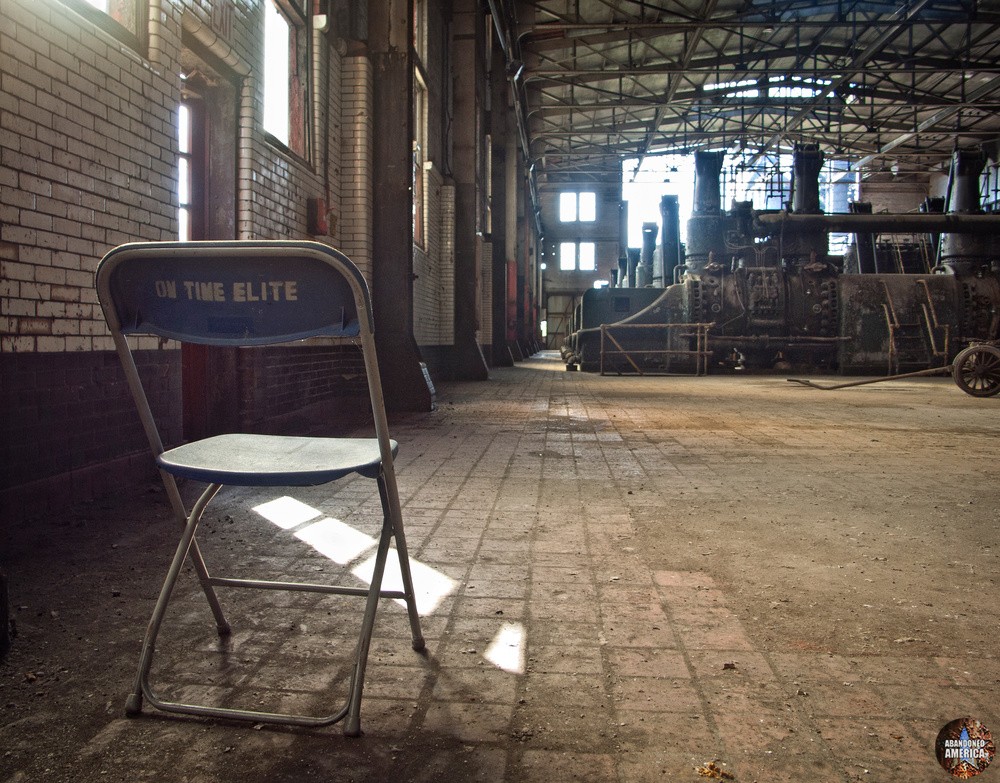 wandering about familiar things made alien and monstrous,
all unblinking symbols of impending loss -
like all the time cards never to be punched into the clock again.
for no reason the earth had shifted
and a vast chasm opened
that was separating them from
an innocent past, where such a blank, uncompromising shutdown
seemed unimaginable.
------------------------------------------

Photograph and text by Matthew Christopher of Abandoned America. Photograph taken in 2006 at the abandoned Bethlehem Steel complex in Bethlehem PA. The majority of the Bethlehem Steel site has since been incorporated into the Steel Stacks and Sands Casino.
they seemed dazed, as though lost in a dream,