Forest Haven (Laurel, MD) | A Symphony of Leaves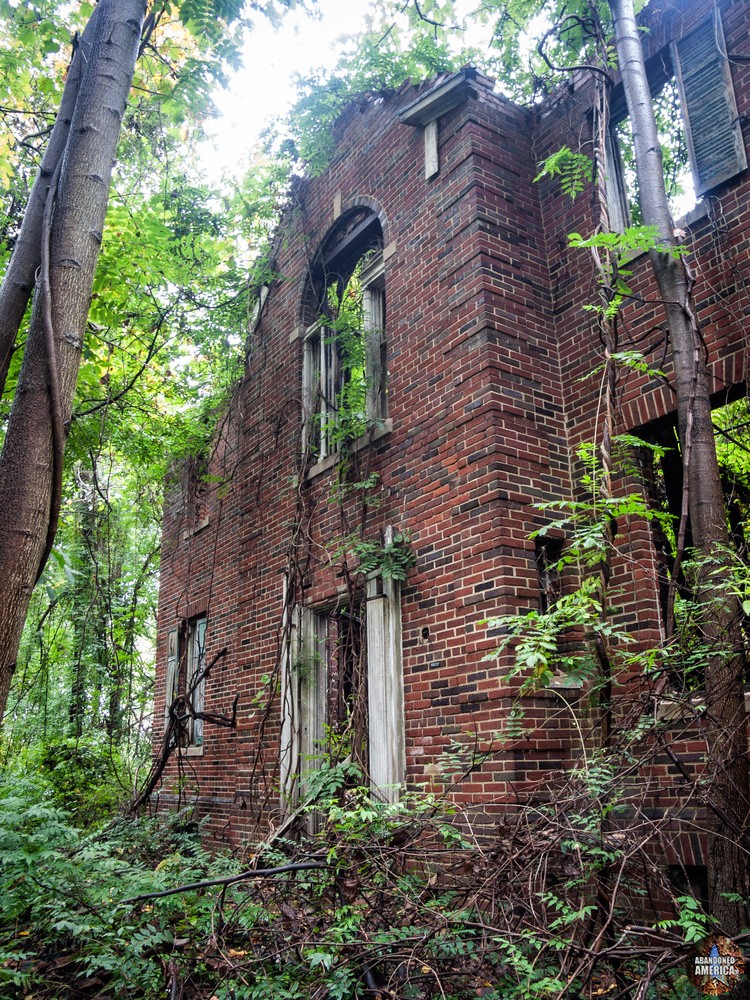 its roof and floors collapsed, and yet
inside it is a jungle, an amazing botanical wonder.
thick roots curl up along twisted pipes and through the sunlight,
branches weave intricate patterns that loop to and fro
in and out of the crumbling brick facade.
here you see a shrine too deadly for man to enter,
hidden in an area filled with ticks and copperheads.
the site this lies on was not a happy one -
a repository for lost children that was closed for abuses and negligence
that most could not imagine even if they tried.
the Colosseum, where every conceivable class
of man and beast tore each other to bloody bits,
was left to ruin for hundreds of years after the fall of Rome;
literally hundreds of species of plants populated it,
many with no no geographical explanation for their existence,
save that their seeds rode unseen on
the fur of the animals that were slaughtered there.
and so, from misery the mystical and incomprehensible arises.
man has created wondrous and terrible things, as has nature,
but when the two mingle together so freely, it
is hard not to feel the breath of the divine,
a sudden surge of inexplicable joy that wells up inside
and washes away the sorrow to which i am so accustomed
with a choir of brambles, a symphony of leaves
whose delicate, sensual aria lies unheard by
all but those who seek it out as though
it was their only salvation.
-------------------------
The abandoned Forest Haven Developmental Center in Laurel, MD. Image and unattributed text by Matthew Christopher of Abandoned America.
If you'd like to learn more about this location, it is a featured chapter in the new Abandoned America book
Abandoned America: Dismantling the Dream
available on
Amazon
,
Barnes & Noble
, and many other online booksellers across the globe. If you'd like a signed copy
you can get one here.
deep in the woods this building lies,