Forest Haven (Laurel, MD) | prophylaxis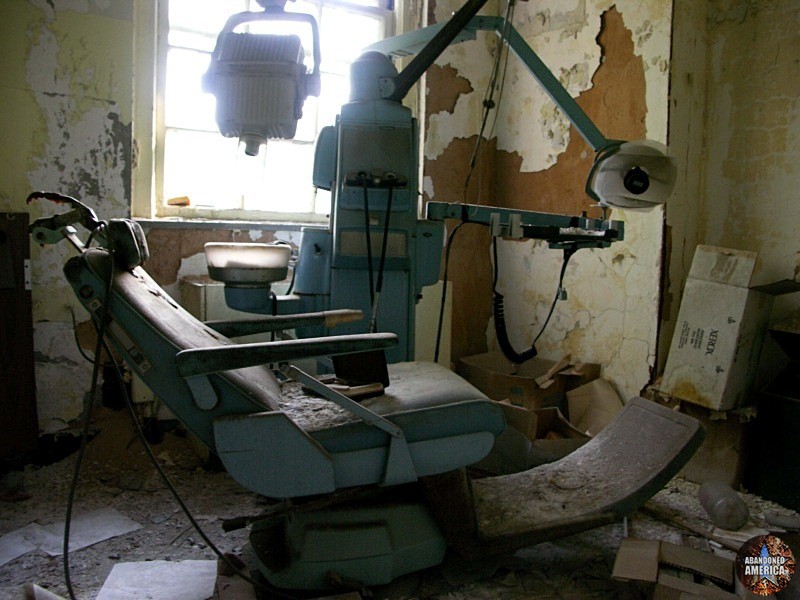 "Her primary dental problem is advanced periodontal disease resulting from atrocious oral hygiene. She has extremely severe gingivitis. Her last prophylaxis was done on 6-1-89. At present the teeth are covered with a thick layer of plaque, [illegible], food debris. In addition to the periodontal disease this has also produced a revolting odor to her breath. She has a moderate quantity of calcium on the L.A. area only....
Recommendations and or treatment plan: Effective periodontal treatment is impossible unless the teeth are kept clean by proper, timely toothbrushing. She needs a thorough prophylaxis after a toothbrushing program has been established. However, every patient in [client's living quarters] needs a prophylaxis. There is no hygienist taking care of these clients. Without a hygienist this work cannot be done. We can do some but not all of them. We must select the worst cases and do them first.
A hygienist should have been hired 4 years ago."
It is worth noting that the clients at this facility were mostly profoundly mentally retarded and therefore dependent on staff for care. This report was located in the hospital; name and identifying information withheld.
-------------------------
The abandoned Forest Haven Developmental Center in Laurel, MD. Image and unattributed text by Matthew Christopher of Abandoned America.
If you'd like to learn more about this location, it is a featured chapter in the new Abandoned America book
Abandoned America: Dismantling the Dream
available on
Amazon
,
Barnes & Noble
, and many other online booksellers across the globe. If you'd like a signed copy
you can get one here.
Excerpts from a dental report in a case study dated 3-12-90: