Forest Haven (Laurel, MD) | The Suitcases They Left Behind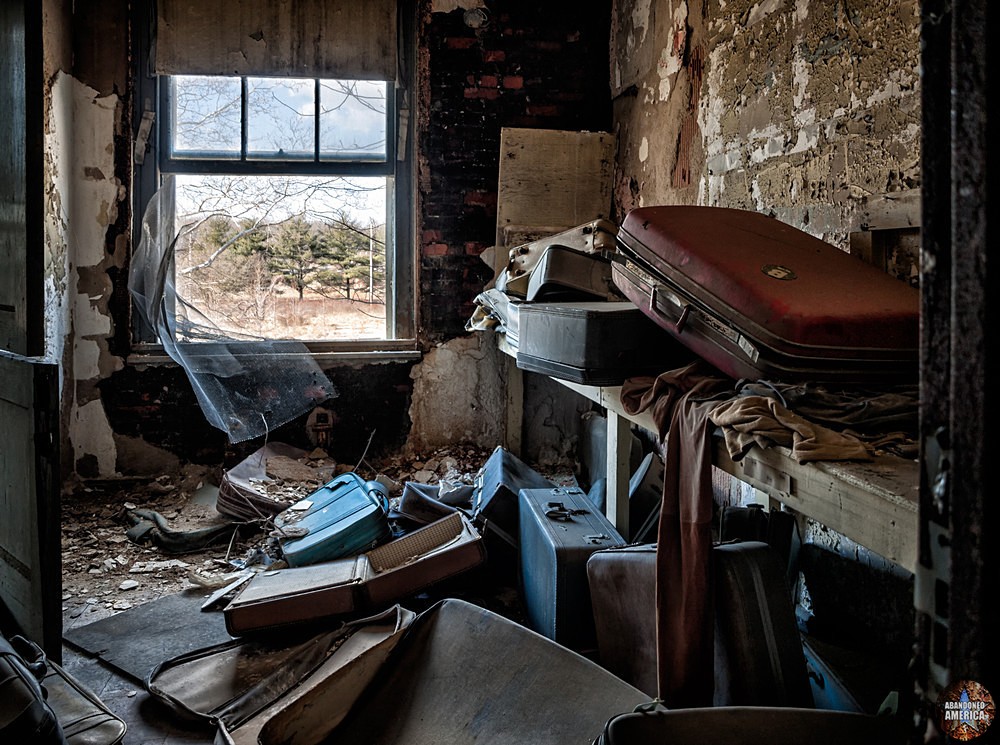 -------------------------
Photograph taken at the abandoned Forest Haven Developmental Center in Laurel, MD. Image and text by Matthew Christopher of Abandoned America.
If you'd like to learn more about this location, it is a featured chapter in the new Abandoned America book
Abandoned America: Dismantling the Dream
available on
Amazon
,
Barnes & Noble
, and many other online booksellers across the globe. If you'd like a signed copy
you can get one here.
Residents brought suitcases with them when they came to live here, and they were left in this storage room long after the facility closed.