Essex County Jail Annex (Caldwell, NJ) | an act of survival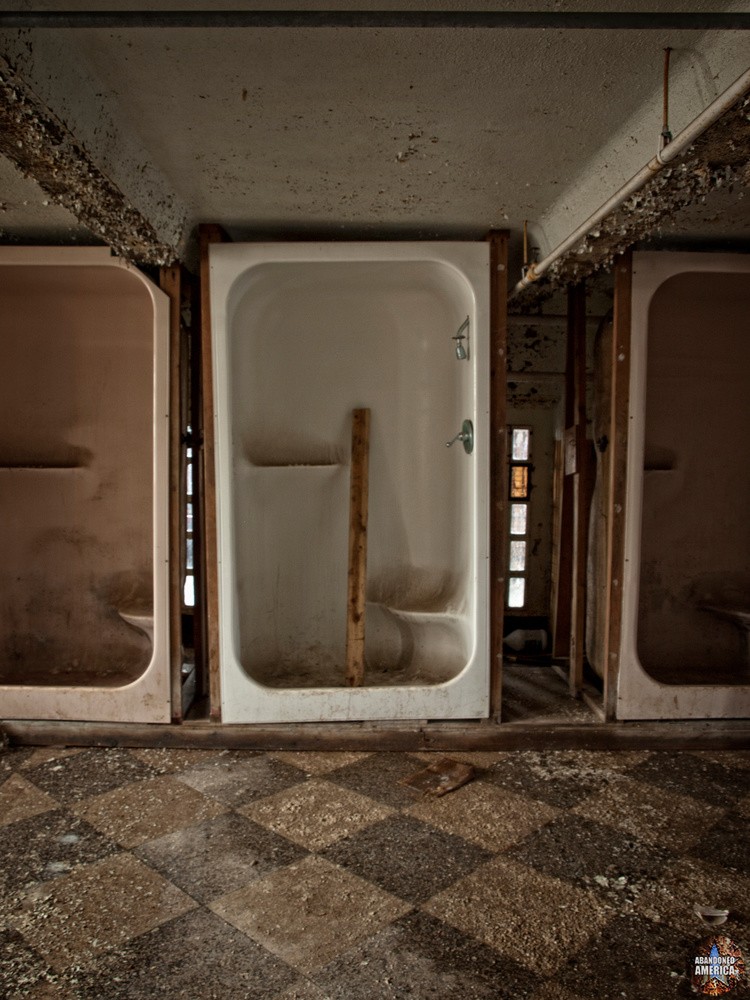 He had been caught stealing groceries. Maybe he was a rotten person otherwise,
maybe not - but there was a clear need. His was not a sin of greed,
but rather an act of survival.
He was told he would be taken to prison to await trial,
but the prison he was being taken to was filled with members of the Bloods gang.
Knowing that gangs were segregated to decrease violence,
he told his captors he was a members of the Crips, though he was not.
I think it is reasonable to infer from the facts
that he was very afraid of the Bloods. The most probable explanation
is that at some point he had run afoul of one or more of their members
and knew he wouldn't last very long is he was placed with them.
So, as he had hoped, he was taken to the Essex County Jail Annex instead -
a prison where the Crips gang was prevalent - but something went awry.
Within minutes of his arrival word spread among the inmates
that he had lied, that he was not a member of the Crips at all.
At least ten men surrounded him in the shower area.
They would later say they were initiating him into the gang
by 'beating him in', a welcome mat made of punches and kicks
rained down on the helpless applicant by a crowd of gang members.
It is just as likely that they were simply beating him
for having the audacity to claim that he was one of them.
Whatever the case may be, the beating was so brutal that he died
in a pool of his own blood from multiple blunt force trauma injuries.
It must have been an awful way to go - drowning in a sea of blows,
hearing his ribs breaking as he lay on the cold, filthy floor.
He probably never had a chance to consider how his actions had backfired,
that his theft and his lie, both born only of his will to live,
would lead to such horrific consequences - or that
to call the punishment disproportionate to the crime would be an almost comical understatement.
His last moments were more likely spent in the fetal position,
vainly trying to cover his head and body and hoping that the guards would intervene and save him.
He only survived approximately 45 minutes at the Essex County Jail Annex.
He was 19 years old.
-----------------------------------------------------
Photo taken in the prison shower area, image and text by Matthew Christopher.
The event above occurred as described at this facility.
If you'd like to learn more about this location, it is a featured chapter in the new Abandoned America book
Abandoned America: The Age of Consequences.
Signed copies are available through my website
, or you can find (unsigned) copies available through
Amazon,
Barnes & Noble,
and many other online booksellers across the globe.
It was a crime, no doubt, but certainly not the worst of them.