Bethlehem Steel (Bethlehem, PA) | Mack Model C Fire Engines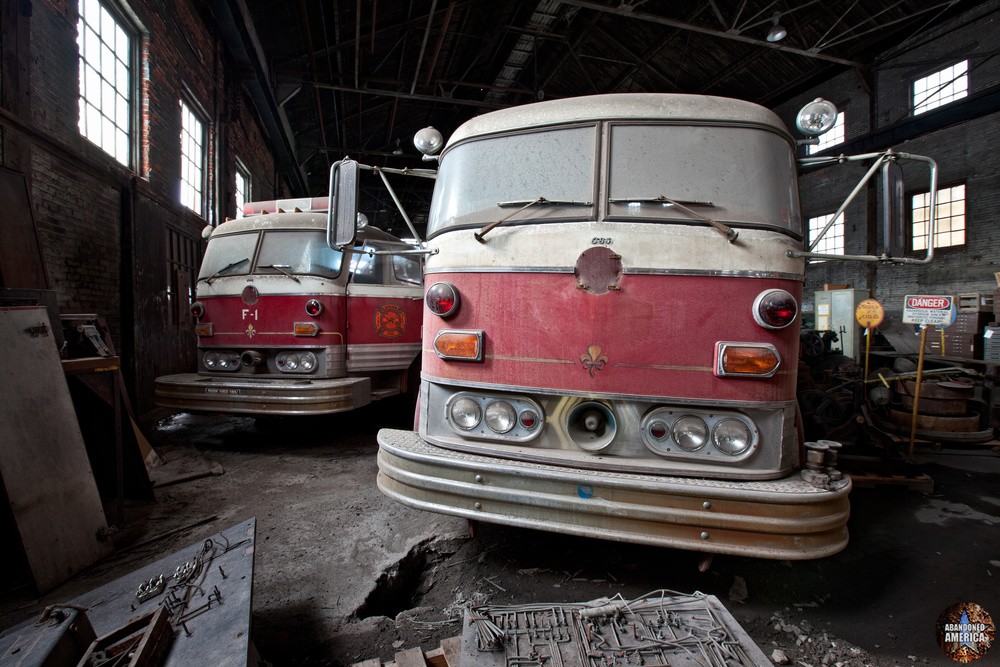 Mack C Model Fire engines from the 1960s in a former Bethlehem Steel warehouse, part of the National Museum of Industrial History's collection. Photograph taken in 2009 at the abandoned Bethlehem Steel complex in Bethlehem PA by Matthew Christopher of Abandoned America. The Bethlehem Steel site has since been incorporated into the Steel Stacks and Sands Casino.
Comments
By john nohai:
511 E 3rd St, Suite 270, Bethlehem, PA 18015 info@nmih.org (610) 694-6644 The National Museum of Industrial History is under construction at 602 E. 2nd Street, Bethlehem.