Bethlehem Steel (Bethlehem, PA) | Slag Cars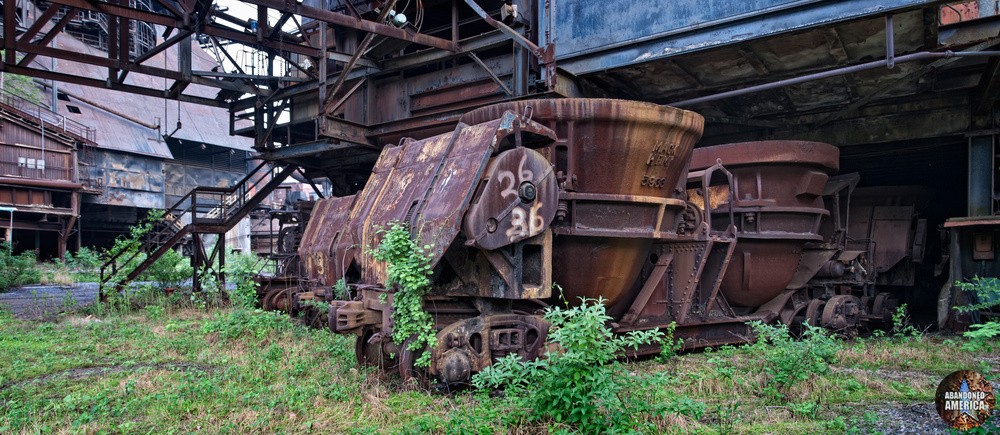 The slag soon solidified and was mined for use as road cinders, mineral wool, concrete, and other uses.

- information provided by the National Museum of Industrial History
------------------------------

Photograph taken in 2009 at the abandoned Bethlehem Steel complex in Bethlehem PA by Matthew Christopher of Abandoned America. The Bethlehem Steel site has since been incorporated into the Steel Stacks and Sands Casino.
This image shows slag cars below the blast furnaces. The slag cars were built by Treadwell in nearby Easton, PA. These cars carried slag, which was a byproduct of iron making, from the blast furnaces to the slag dump. The night sky would light up red when the molten contents of the cars were dumped.
Comments
By Matt Markovich:
I remember seeing the sky in the east glowing bright orange, and once at work they dumped and it made a loud explosion! Great idea saving these things. Its a shame they are gone.