Bethlehem Steel (Bethlehem, PA) | Machine Shop #2 Annex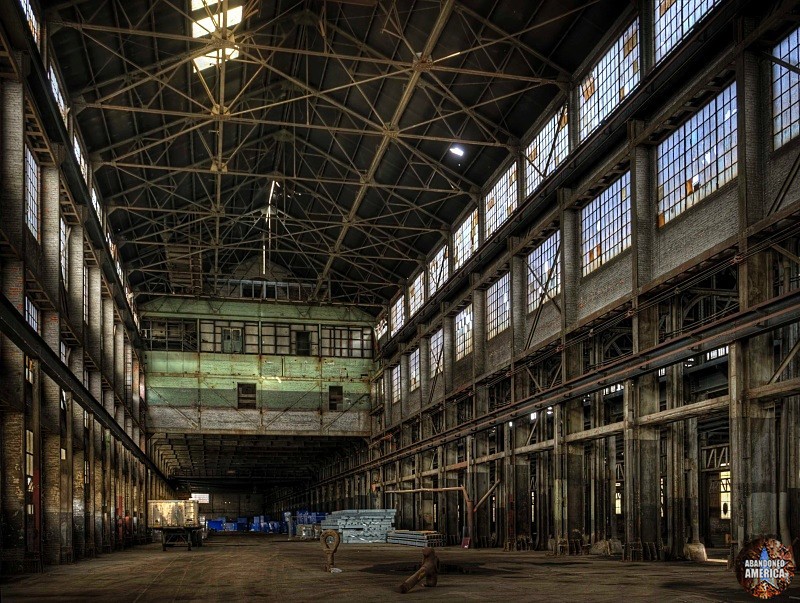 - information provided by the National Museum of Industrial History
-----------------------------------

Photograph taken in 2009 at the abandoned Bethlehem Steel complex in Bethlehem PA by Matthew Christopher of Abandoned America. The Bethlehem Steel site has since been incorporated into the Steel Stacks and Sands Casino.
This photo was taken in the annex to #2 machine shop. The main hall of the shop, to the right, was built in the late 1880s and lengthened in the early 1890s. The annex, however, was added just before WWI. It is four stories tall, but looks more like ten from the outside. This disparity is due to the high ceilings and clearances necessary for the overhead cranes, which served each floor of the buildings.